It is an age of speed. Everything is moving at speed with no time to spare. Whether our cars drive at 316.11mph or our attention span for things, the shift happens in a blink of an eye.
With such haphazard and fast decision-making around us, it is convenient to have a website that loads in milliseconds since no one has time to wait.

It gives you less than 8 seconds to grab your customer's attention and keep them hooked, but unfortunately, a slow-loading website will not play in your favor. A good website attracts customers in the first 3 seconds it is visited.
If it takes more than that for your site to load, their customer is bound to move on to something else, not waste their time.
Therefore, it'll be safe to say that your website's loading speed can make or break the chances of success for your website.
How To Check Your Website's Speed?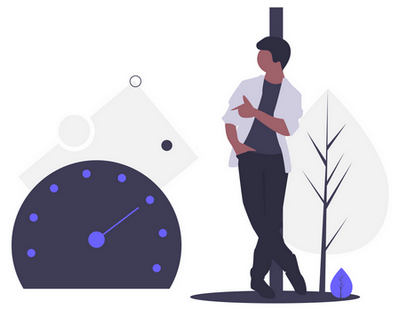 According to a study, a slow load of your website can lead to 16% customer loss. Google has started to penalize such websites and push them down and down in search results, consequently leading to a more significant loss for your business.
All in all, a speedy functional website is a key to good customer attraction. The first mistake you can make with your website is that if it's loading well for me, it's good for others.
Unfortunately, that's not the case. Due to cache and automated prefetch functionalities, your website loads faster for you since you visit it more often.
On the other hand, a person visiting your website will have a different experience than yours. Geographical locations play an important role in site loading as well.
Keeping check of your website's speed is of prime importance; though it can seem confusing, fret not because IsItWP's WordPress speed test has got you covered. You see, google page load time is about 2 seconds.
It can give you an idea of how fast your website's loading should be, and since you've tools that can help you with that, it is a job quickly done.
Why Is Your Website Running Slow?
After the speed test report shows your WordPress website is slow, it'll also give you multiple recommendations to improve performance. However, some of it cannot be easy to understand for beginners.
Not to worry, because we've got you covered; here's what you need to know:
Web Hosting: Web-hosting servers can cause your website to slow down if configured incorrectly.
WordPress Configurations: Your website will slow down to entirely break down if cached pages are not serving on your website, consequently overloading the server and causing you problems.
Page Size: On one end, the page size is also an essential factor. Images that are not optimized for the web can also cause setbacks.
Corrupt Plugins: Poorly coded bad plugins can slow down your websites too.
External Scripts: Ads, font loaders, etc., also have a significant impact on the performance of your website.
CDN and Hosting Plans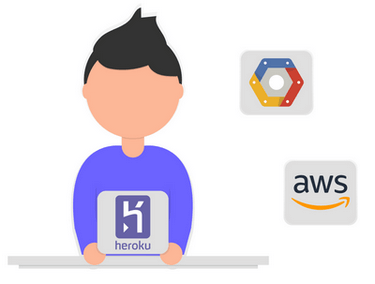 Good hosting providers like Bluehost or SiteGround take extra measures and help you improve the performance of your website.
However, there is also a drawback to this approach. If you have a shared hosting provider with a wide range of customers, the neighboring websites and their traffic will slow down your website. Hence, investing in good hosting plans is crucial.
There are dozens of hosting companies providing premium hosting plans that you can look into, though using a WordPress managed-to-host service will provide you with the most optimized configurations to run WordPress.
WPEngine can be your go-to hosting provider since they're the most popular and best at work. In addition, it will offer you backups, automatic updates, and advanced security for your website.
CDN helps you reach your audience globally without compromising your website's speed. On multiple proxy servers, versions of your website are made available and can be accessed by the customer according to their nearest server.
Cluttered WordPress Database
This step is somewhat technical and will require a basic knowledge of PHP and template files of WordPress on your end. Some very poorly coded plugins are available for you.
These plugins are coded while not keeping in mind the standard practices, and hence they end up making direct database calls and too many unnecessary requests to the database while putting your website at risk.
In the longer run, this slows down the speed of your website. But fear not. You can continually optimize your database to get rid of these loopholes.
WP-Sweep plugin is also something that helps you efficiently manage your database. It'll help you clean up, delete revisions, trash posts, tags, help you optimize the database's structure, etc.
Outdated Versions of Themes and Plugins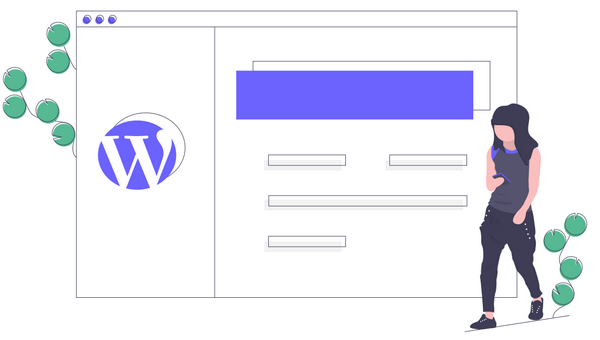 To lighten the weight on the performance of your website, what you can do is remove or delete all the deactivated themes that you don't prefer to use anymore or are of no importance to you.
You can do this every time you're done updating your website. It will help you lower the strain on your server and boost the speed of your website.
Unnecessary External Links
It is a good practice to link relevant and helpful external links within your content to optimize it through the SEO norms.
However, this may lead to some unkind behavior on your website. Like the topic we're discussing today – The speed of your website.
Reviewing your links and not using too many external links, including only the necessary ones for your rankings, will help you ease your struggle to retrieve data timely.
Conclusion
We have reached the end of our discussion, so to sum it all up for your understanding, every website is different, which is why you may find it challenging to reach a single solution for speed.
There could be many reasons and issues slowing down your website. Identifying those issues must be your priority. You can do this with the help of several hosting providers.
After detecting your problems, you need to solve them to give your website the necessary boost. Or you can hire yourself a support team that will manage all of this for your website.
Following these minor procedures, you will find yourself with a better performance report for your website the next time.
Author Bio

Atif Shahab is a blogger, social media community management, and influencer marketing Expert. He loves to write about PHP, WordPress, Cloud, Project Management, Marketing, and Data Science. He is a fan of classic music and loves traveling with friends & family.
Disclosure: We sometimes use affiliate links in our content. Some of the links in this post are "affiliate links." It means if you click on the link and purchase the item, we will receive an affiliate commission. It helps our website keep on running and allows us to offset our writing team's cost. Thanks for your support.
WPBN is curated news aggregator website focusing on trending and hot news from the WordPress community.