Sales and engagement are two factors that brands need to work on continuously. From retaining a healthy number of purchases to improving customer interest, brands need to work on their strategies to keep up with the competition.
One of the strategies brands use is incorporating plugins on their website. The WooCommerce Products Sold Counter is one such plugin that can increase sales on your site. How? Let's find out!

WooCommerce Products Sold Counter
The Products Sold Counter Plugin is a useful tool for WooCommerce stores. It lets you display the total product sales count on the listing and product pages.
You can use this functionality on your site to increase customer interest, improve engagement and drive sales.
Below are 5 ways the WooCommerce Products Sold Counter plugin works to improve sales and engagement, to give you a better understanding of the topic.
5 Ways Products Sold Counter Can Drive Sales
Below are 5 ways to drive sales and engagement on your e-store using the WooCommerce Products Sold Counter plugin:
Drive Customer Interest
Make Shopping Convenient
Benefit from Upselling
Build Trust
Create Urgency
Now let's explore each benefit of the WooCommerce Products Sold Counter plugin and how it can boost sales on your online store.
1. Drive Customer Interest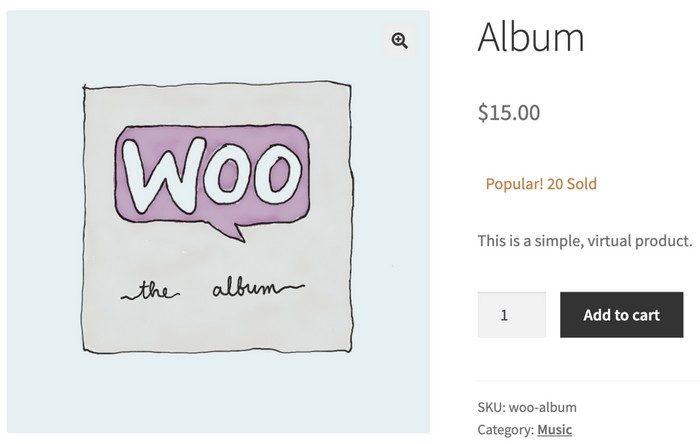 Whether there is a sale going on in the store or not, the way you display the number of products purchased from your store matters greatly.
That is where the WooCommerce Product Sales Counter plugin comes in handy. It allows you to display the number of items available and sold effectively.
The count can be displayed on product and listing pages on your store. With the help of the count, the popularity of a product can be shown, increasing customer interest and ultimately making sales.
You can display the sales count anywhere on the products and listing pages with the help of predetermined positions and shortcodes.
2. Make Shopping Convenient
On your online store, many items are sold out and many brands display them for their benefit.
The "out of stock" label is useful in expressing how wonderful your products are and that everyone wants them, but it can also get annoying for some customers.
While scrolling, if all the items are out of stock, many customers would bounce back out of frustration and won't look at the bottom products that are available. You can minimize that and retain customers by hiding "out of stock" items.
That way you only display the available products which the customers can buy, making shopping convenient and improving sales on your site.
3. Benefit from Upselling
As customers make purchases on your e-store, you can add labels to related products and recommend products with custom labels. By doing that you can tell them about what else they can get, related to the current purchase, and even offer them incentives.
That allows them to explore further shopping opportunities on your site which they otherwise would be unaware of.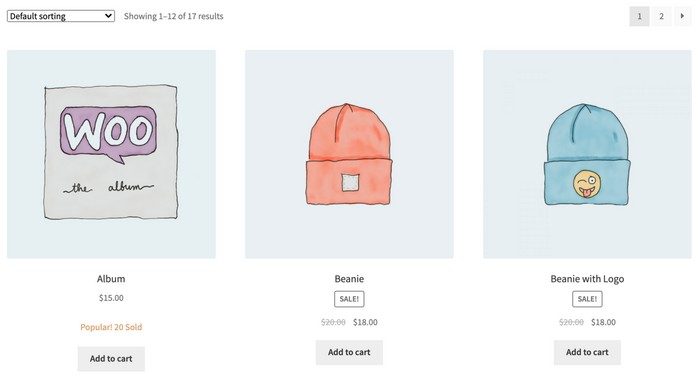 E.g if a customer buys a product, then you can show them related products at checkout. You can tell them that they can buy the related product too. At a lower price or that only a few pieces of that item are left.
Such info can improve conversions and give better sales results.
4. Build Trust
Showing the number of items sold helps build trust and indicates the success of your brand and the high demand among customers.
To maximize sales count, incorporating offline and online sales into the count is a great way to grab customer attention.
As sales take place on your website and in-store. You can update the count to show how well both are performing and that customers should be quick to make a decision.
5. Create Urgency
Nothing works better to boost sales than some FOMO (fear of missing out). With FOMO you can create a sense of urgency and make the customer take impulsive decisions.
On your e-store, you can do that by using custom labels on products like "only two items left in stock", " 20 sold in 1 minute" etc.
That would make the customer realize his slim chances of getting his favorite product and why he should hurry up, to grab an amazing deal.
Final Words
In this article, we explored 5 ways the WooCommerce Products Sold Counter can benefit your online store.
From driving customer interest to making shopping convenient. Utilizing upselling techniques to build trust. The plugin uses sales count in multiple ways, to improve your sales and customer engagement.
The plugin also uses FOMO to create urgency which helps in initiating impulse purchases from the customer's end.
All of the above benefits contribute towards boosting your brand revenue and staying afloat with so much competition on the internet.
WPBN is curated news aggregator website focusing on trending and hot news from the WordPress community.