Either you are new to WordPress or someone who is yet to decide on building a website for your small business, you must have heard about plugins. Plugins are an essential part of any WordPress site and play a vital role in making your small business website maximize its full potential.
With the overwhelming number of plugins available in the market today, choosing the right plugins to integrate into your website seem hard and complicated.
However, before installing any plugin that you see at first glance, it is vital to know some of the best that can help the speed, user experience, and security of your website.
What Are Plugins?
A plugin is a software that contains a group of functions. You can add this software to your WordPress website, which can add features and extend functionality.
Whether you need to increase your site speed, create an online store, add a contact form, or level up your SEO game, these plugins can boost your website's performance.
Even if you do not have adequate knowledge of injecting codes in your site, you can still enjoy additional features by using these plugins. WordPress plugins are in the PHP programming language, and it can incorporate with WordPress seamlessly.
Best WordPress Plugins You Can Get For Your Small Business Website
There are thousands and thousands of WordPress plugins available today. The count these days is already at 57,000+, making it extremely confusing to find the right plugin for your business website.
To help you, here are some of the best plugins you can consider to integrate with your WordPress account for your small business website.
1. Yoast SEO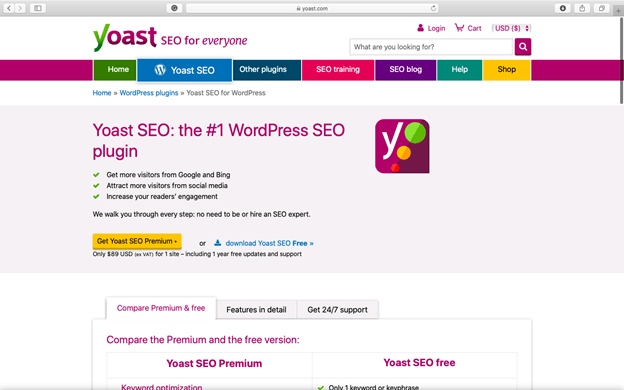 Yoast SEO – When you have a website, doing SEO is an essential thing to boost your website traffic. One of the best practices you can do is to maximize your site by installing SEO plugins that can increase the number of your website visitors. Yoast SEO can be your top choice for this matter.
Many consider Yoast SEO to be the most popular WordPress plugin of all time. This plugin offers the most extensive solution and tools for your SEO needs. It can help you create meta tags, optimize your site for social media, generate sitemaps, and more.
2. WPForms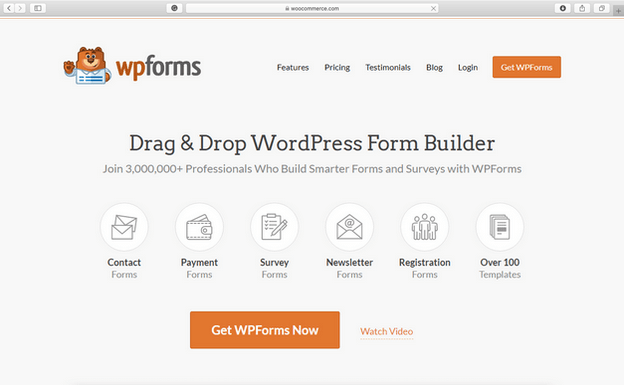 WPForms – Experts cannot overemphasize the importance of contact form on your website. It is the easiest way for your customers to reach you. The WordPress plugin you might want to consider for your contact form in WPForms. This plugin is a drag & drop builder where you can easily create any forms.
Aside from a contact form, you also build user registration forms, online order forms, email subscription forms, surveys, polls, payment forms, and many others in less than 5 minutes. It can also help formulate even your login page.
3. WooCommerce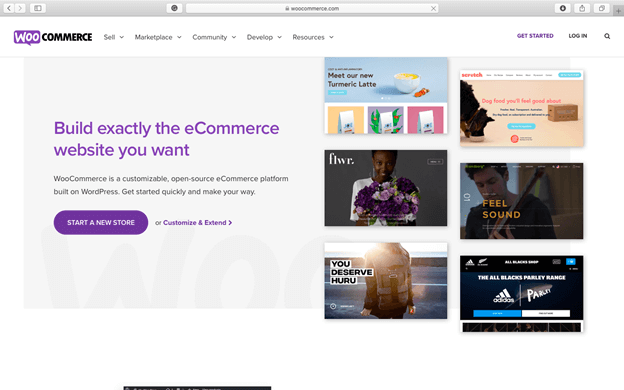 Should you need to sell your product or services on your site, one of the best options you can have for your WordPress plugin is WooCommerce.
WooCommerce has over 4 million users around the globe and considered one of the most popular plugins for eCommerce. WooCommerce allows you to quickly set up your product listing and shopping cart on your site. You can also set currencies, set images per product, show reviews, and more.
4. MobileMonkey' WP-Chatbot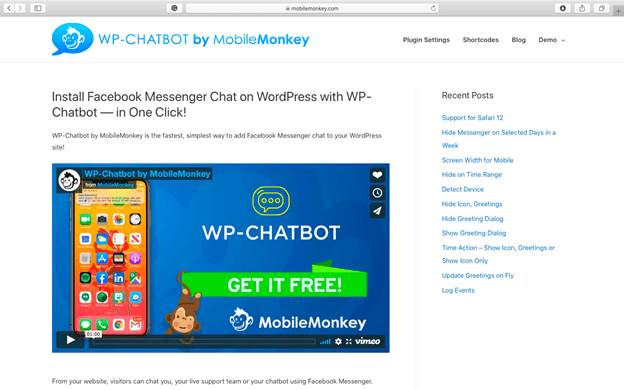 WP-Chatbot – Communication with your audience is an essential key to make your business grow these days. This reason is why it is necessary to have a chat feature on your website. To make it more efficient, you can have MobileMonkey-powered site chat, which uses Facebook Messenger on your WordPress website.
Using FB Messenger through MobileMonkey as your website chat tool can allow you to add forms where your visitors can easily add information. This feature will help you easily and quickly gather data on your customers. Since it is technically the Facebook Messenger that you are using, each chat bubble conversation will have history.
5. Wordfence Security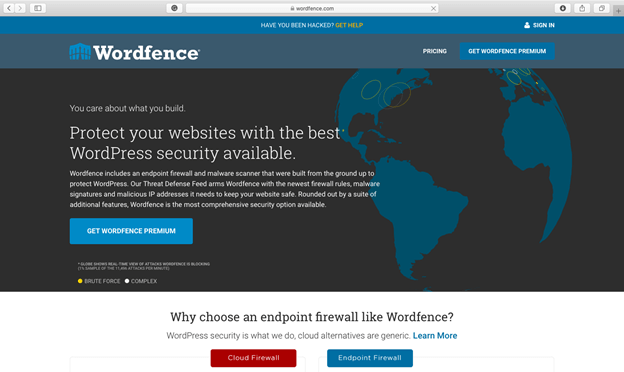 Wordfence Security – Securing your website is something you should not take lightly. Do not wait for your website to experience a cyberattack before installing plugins that will keep these possible attacks at bay.
Wordfence Security is a WordPress plugin that can help guard your website against hack and attack. It can provide real-time monitoring and protection. One of the critical features of this WordPress plugin is that it can log real-time activities on your site. It can help you keep an eye on everything related to your website. It also has malware scan, login security, and firewall protection.
6. Google XML Sitemaps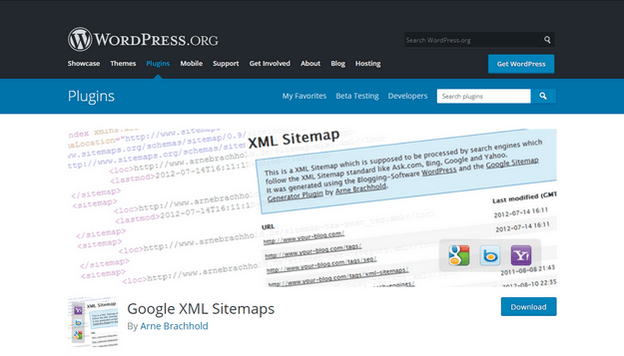 Google XML Sitemaps – Upon building your website, it should already be SEO-friendly. However, setting up your sitemaps can be tedious. With this plugin, it will be a breeze to do your site's SEO initial setup.
Google XML Sitemaps can save you a lot of time and effort. It will also ensure that your website is going to be indexed by all major search engines.
7.  MonsterInsights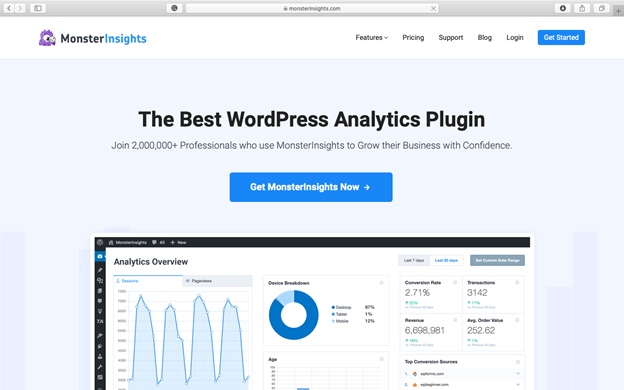 MonsterInsights – Data is essential in your small business website. Having the right information will let you know if your efforts are paying off. It is also necessary to monitor your analytics so you will have an idea of what your next efforts should be.
Leveraging on MonsterInsights will make your Google Analytics appear on your WordPress dashboard. It is an easy, quick, and convenient way to see your data within your WordPress website.
8. GDPR Cookie Consent

The GDPR Cookie Consent plugin is your ideal solution for easy compliance with the Cookie law. In addition to the GDPR, the plugin also enables you to comply with the California Consumer Privacy Act (CCPA).
With this plugin, you can display a banner showing Accept and Reject buttons to your users for receiving their consent before rendering cookies on the website. The cookie notice is fully customizable to blend it with your website's style.
Using this plugin you can also configure the cookie notice bar to disappear after a few seconds or to accept on scroll (an option available under the Italian law).
Final Thoughts
Reaching your website's full potential and max performance will be hard if you will not add functionality with the use of plugins. Plugins make it possible to accomplish all the things that you want your website to do.
However, you must remember to identify your needs first before installing any plugins that you see. If you are having a hard time deciding on what plugins to add, you can always refer to some of the best plugins mentioned in this list.

Maricar Morga worked as a marketing professional for almost a decade. She became part of the biggest real estate company/mall operator in the Philippines and handled concerts, events and community service-related activities. One of her activities became a nominee in the ICSC Asia-Pacific Shopping Center Awards 2018. Leaving her corporate job for good to pursue her dreams, she has now ventured in the path of content writing and currently writes for Softvire Australia and Softvire New Zealand. A Harry Potter fan, she loves to watch animated series and movies during her spare time.