Let's assume it this way.
If you are right now on this blog, then you are sure of the fact that social media can make a huge difference in your business growth.

Social media has played a vital role in dragging businesses to experience newer heights. Because sales are all about selling, social media helps you in a great way by socially connecting with the prospects and closing the deal with ease. 
Besides that, social media helps your customers stay on top of the funnel, drag their attention to the brand, explore a lot more about the brand and their services, and get into prospective sales.
Following and liking the pages on social media mean a lot to businesses. People who would follow or subscribe would show their interest level with the brand and be kept on for the nurturing stage. 
Some interesting stats from Sprout Social Index, say 90% of consumers will purchase from a brand they follow on social media.  
It means having a social media presence is vital, and it has a lot to offer your brand. 
As your business expands on social media, you will start observing its positive impact on your brand. The huge follower base and the moment you post something goes viral like fire, reaching youtube to more prospects with good impressions.
These impressions would yield better engagement shortly and more on the go. Everything can be synced using workflow automation. Your leads can be tracked in a platform that can also be automated with CRM automation so that you never need to delay the first touch base of the lead. 
This post will help you discover simple tips to boost your sales through good social media management. 
Simple Tips To Boost Sales for Your Business
1. Start Selling Directly on Social Media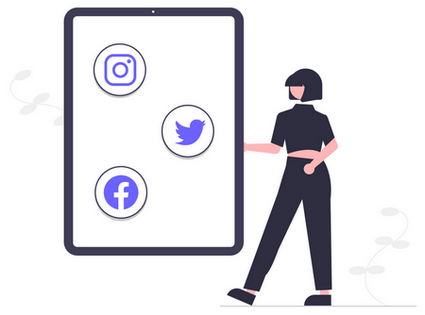 Making a deal on social media is just booming! And with the pandemic transformation, it has been prevalent enough. Social media platforms like Facebook, Instagram, Twitter, and TikTok are some of the most explored platforms for eCommerce businesses to easily make a sale. 
One of the best advantages of social media management is that it helps reduce the customer journey and the lifecycle of your prospects to become customers. You can seamlessly handle the campaign management, and app integrations are an addon that helps you combine apps with other platforms for data syncing. 
2. Identify the Best Content and Sell It More
This is an important impact that can have on your business. Content is to be made viral on social media. That's more trending today. Make sure you post the best content and make it go viral with more promotions and adverts.
It helps you reach many people and get more people to come and follow your page. So, the tactic is to promote the best-performing content on social media and rock on! 
3. Make Communication Two-Way!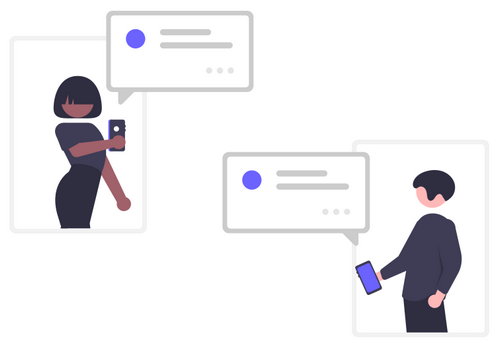 Customers are humans, too – please don't forget it at any stage of the customer journey. Ensure to treat your customers more personalized so that they do not dump your brand for only sending promotional posts. Try to understand the persona clearly and then act on it.
Their problems should be the focus of every business on social media – once you convince them of the problem and its solution, your brand will get fixed in the mind of the prospects. This makes them come back to you anytime they are in need. 
So building two-way communication is crucial to succeeding with social media. Social media is very powerful, and you need to establish a strong connection with your prospects; it will impact your business.
With marketing automation, you can automate the entire communication and lead management process. 
4. Ensure To Post at the Right Time on the Right Channel
This is important. Because rather than posting on your time zones and your office hours. You need to be more proactive in taking a step in understanding your persona well and then post at the right time when they are awake. This helps you stay on top of their feed when they surf social media.
The competition is huge. If you are not staying on top of the feed, then your competitor will. So, you must ensure that you post the right content to the right audience at the right time through the right channel.
Every channel would have different specifications. Keep track of them and then showcase some of the best posts to your customers that can add more value to your business. 
So, Are You Ready for It?
If you want to grow your business with social media management, then marketing automation is a must, as it helps you streamline and automate the processes.
Yoroflow is a no-code platform that has the capability of helping your business with effective campaign management and CRM automation for better lead management. It helps you to simplify your sales process so that you can close deals very easily and effectively with ease.  
WPBN is curated news aggregator website focusing on trending and hot news from the WordPress community.