WordPress is a popular Content Management System used by so many websites. A recent survey stated that over 455 million websites are on WordPress.
Sites such as CNN, Facebook, TechCrunch, SONY, New York Times, Vogue, and so much more are renowned brands using WordPress. That said, it is safe to say that WordPress remains to be the king of websites.

But how did WordPress managed to grab the seat when it started from a mere blogging platform? All the reasons we'll discuss below.
WordPress 101: What is WordPress
WordPress was launched in 2003 when its developers thought of making a blogging platform after the blogging software b2/cafelog was discontinued. Little did they know that the platform would be well received by the worldwide community of bloggers.
As WordPress continuously added functions, pages, plugins, and other features, web design companies have joined them to improve the User Interface to make it easier for their users to make the site more functional. In 2010, WordPress officially became a CMS and was launched as WordPress 3.0.
At present, WordPress has thousands of plugins available to support all kinds of website activities, from adding new products to creating a shopping cart and payment portals. In addition, WordPress has its hosting provider through WPEngine to make things less complicated for businesses that are creating their websites on their platform.
Now, you might be wondering whether you should follow others and use WordPress to build your website. To help you make a decision, we listed 10 reasons why you should be on WordPress.
1. Basic WordPress is FREE!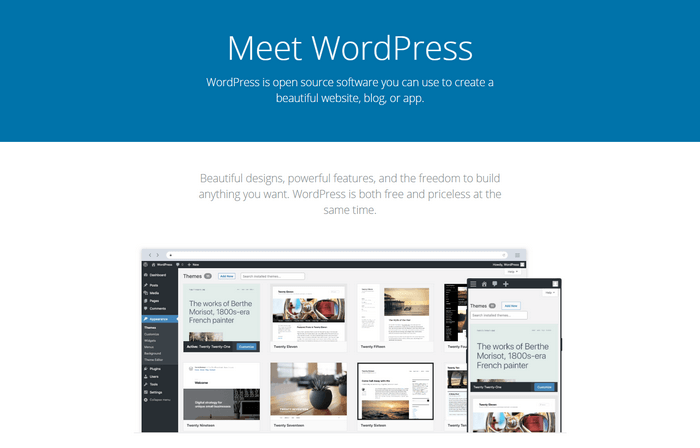 The beautiful part of WordPress is it's free to use. It's probably also the reason why so many startups choose WordPress to make a website. With basic CMS functions, one can already be on the World Wide Web instantly.
However, to rank better online, users should avail some premium settings with a minimal fee. All the Plugins are also affordable, so it hasn't been a problem for small businesses to build a fully functional and competitive website.
2. WordPress Boasts High Flexibility and Customization
Expert developers code WordPress, and they made it flexible and customizable to meet the requirements of different businesses. Creating the website is so easy that owners can simply click, drag, and drop templates according to their taste.
In addition, WordPress can create websites of any form. Whether you are simply launching a blog site or an eCommerce, a social media platform, and so on, WordPress can make it possible. They made the software with all entrepreneurs in mind.
From budding entrepreneurs to small businesses, mid-sized enterprises, and large corporations, WordPress can accommodate them all. And no matter what niche your business is in, WordPress has countless themes to help you build your website and make your website more customized.
3. Theme Rich – Offer Wide Varieties of Design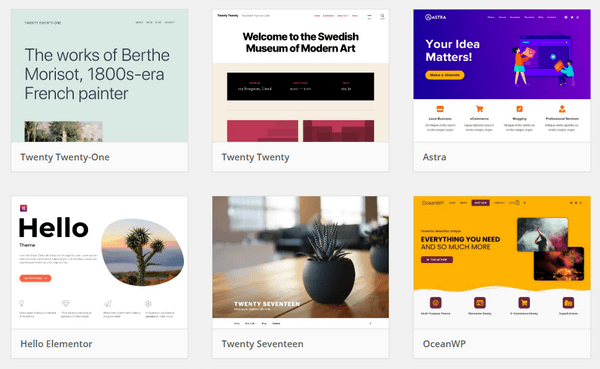 Speaking of themes, WordPress has a vast library of themes so that businesses may find designs that will suit their niche. Some examples are magazine-style, food theme, medical, law, accessories, gardening, travel, etc.
WordPress's expert designers have also developed free templates to make it easy for non-techy website owners to customize their spaces as per their requirements.
Website owners who have their graphic designers can also create vector graphics using the best graphics software like Adobe or Corel to add more images representing the company and upload them as a part of the theme. The addition of a company logo is an excellent example of this.
4. Extended Functionality Through Plugins
WordPress has the most extensive collection of website plugins virtually. That's why WordPress has an advantage over the others who are on other platforms.
Website owners can use plugins to get the function they need that are not provided directly by WordPress. Some examples are add-to-cart/check-out functions, WooCommerce, HubSpot, and Yoast SEO.
What's more impressive is that many plugins are free. But of course, if you want premium features, you need to purchase the higher plan. Additionally, plugins are so easy to install. All you need to enjoy a whole new WordPress function are a few clicks.
5. Support Community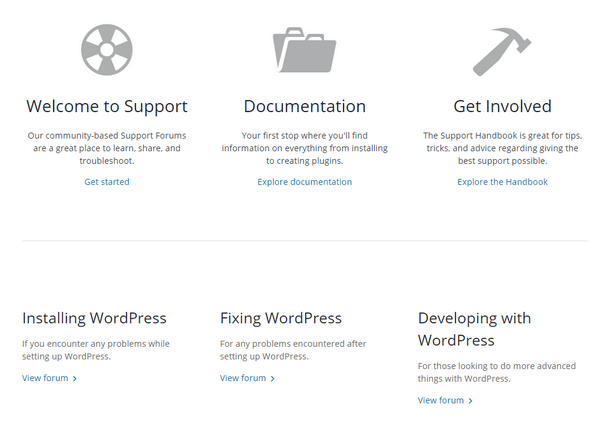 As there are millions of WordPress users out there, you can rest assured that there are tons of experts to help you when you find any difficulties in using the software.
Also, there is a WordPress blog space where almost all possible questions that may come up to mind are answered. And all these blogs are written in over 120 languages so that users from different countries are better guided.
6. Easy to Backup
Website owners should always anticipate the worst. And one of the worst that may happen on a website is losing data. That said, having a place to backup your work can save you from starting from scratch, falling from your rank, and losing your customers.

WordPress provides different methods to backup your data saved in the CMS. It has several backup plugins like BackWPup, UpdraftPlus, and VaultPress. Other than that, it also allows you to backup on your preferred cloud server or your Google Drive and Dropbox. But if you have a large data to back up daily, it is advisable to use the cloud instead.
7. Built-in Blog
Content marketing is one of the most leveraged and effective digital marketing strategies out there. So it is such a good thing that WordPress has a built-in blog feature that businesses can use to help them make sales by creating optimized content that leads to products.
Some of the contents to publish on sites are press releases, company events, product/service features, case studies, and so much more. Blogs are a significant source of web traffic, so publishing blogs can help you rank on search engines, and eventually, you can turn your readers into customers. They also serve as a source of information for skeptical shoppers that will help them make a wise buying decision.
8. WordPress is Secure
Cybercriminals are becoming more and more notorious. They use high-tech strategies to make money. So, if you don't have a secure website, you might lose all your work and your customers as well.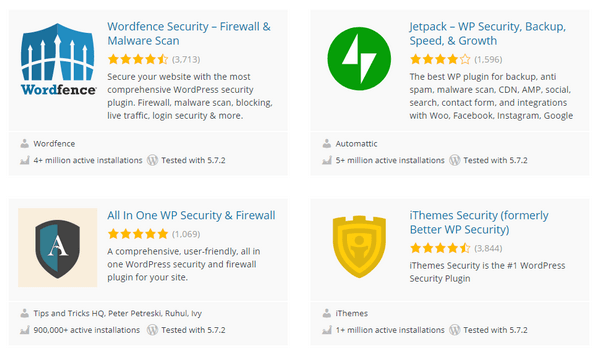 WordPress has several teams safeguarding their users' websites. SSL certificates can also be installed to make your site secure. Also, WordPress lets you create strong admin passwords to keep outsiders from accessing your CMS.
9. WordPress is SEO Friendly
One of the first things to work on when you build your website is your SEO, and WordPress has an SEO-friendly structure. In addition, WordPress included functions to optimize your web pages, from sitemaps to permalinks, alt images, and so on.
WordPress is written using high-quality code to create semantic markup that will help you rank on search engines. Moreover, there are numerous SEO plugins to help you make web content that complies with SEO standards.
10. Responsive Design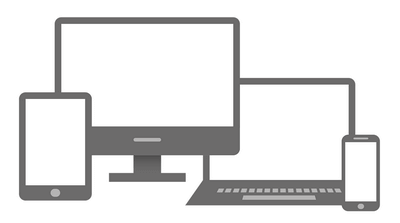 WordPress offers various responsive designs so that your website won't just look good but also perform responsively. Unfortunately, web users get easily turned off when a website takes too long to load or when a page, button, or link won't work. That's why it is also essential for web owners to take care of CSS to maintain the responsiveness of their websites.
In addition, WordPress lets you create multiple versions of your website – for desktop, smartphones, and tablets. Again, it is to ensure that your website loads quickly and adequately on these different devices. Also, put in mind that Google values its users, making response time a part of its algorithm and ranking factors.
So Why Use WordPress to Build Your Website?
WordPress is powerful website-building software, and the statistics show how many users it has from all over the world. It is easy to build your website, use and maintain it. It has virtually limitless options for themes and design, templates, and plugins.
Overall, WordPress allows you to do anything you want to do on your website to cater to your web visitors' needs more efficiently.
For bloggers, vloggers, eCommerce professionals, and business owners, WordPress is undoubtedly the right choice. It is easy to use, but it is secure and SEO-friendly, which are important factors to make profits online.
Author Bio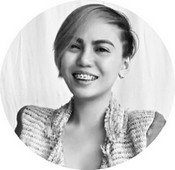 Engineer turned Writer. Donna found a deeper interest in expressing her thoughts through words rather than numbers. With four years of experience, she has now mastered different writing styles. Writing Technology Blogs for the computer software shop Softvire Australia is her latest stint. After work, she morphs into an anime and TV series fan.
WPBN is curated news aggregator website focusing on trending and hot news from the WordPress community.