Blog traffic increase is something that every blogger aspires to from the get-go. Communicating through your blog needs not just an outlet (your readers and consumers) but also an output (your subscriptions and conversions).
With WordPress, even amateur bloggers with no coding experience or much design acuity can start a blog. This leading CMS (Content Management System) platform that powers two-thirds of the internet remains a crowd favorite because it is easy to build a website at a scale that gets the results a blogger needs.

Increasing WordPress blog traffic can be as easy as getting an additional WordPress plugin and, right off your WordPress dashboard, adjust content and the blog's design elements, so every part of the website is optimized for engagements and conversions.
Whatever digital trends in 2021 that we see, it will ultimately be about successfully boosting WordPress blog traffic through successive lead generation for your blog site. Here are five effective ways to do that:
5 Ways to Successfully Boost Web Traffic
1. Create Audience Profiles to Understand Your Users
Before you start creating content for your blog, it's essential to spend a little time understanding your target audience and what they are looking for.
Build an audience framework by answering like:
Who is your target audience?
What problems do they have that you can help solve?
What content type do they like?
How does your audience find answers to their search intent?
How does your audience consume content, and for how long?
You can be as specific as you want, like determining the age and gender of your preferred demographics and even the location you are targeting to hit.
Local SEO is more efficient and lands you greater chances of increasing WordPress blog traffic significantly, meaning the increase leading to possible sales or subscriptions. If you are a small business or enterprise, local SEO is crucial for you.
You need to register your site immediately with Bing Places or Google My Business to pop up a search intent for your product or service within your locality.
Here is an example of a buyer persona: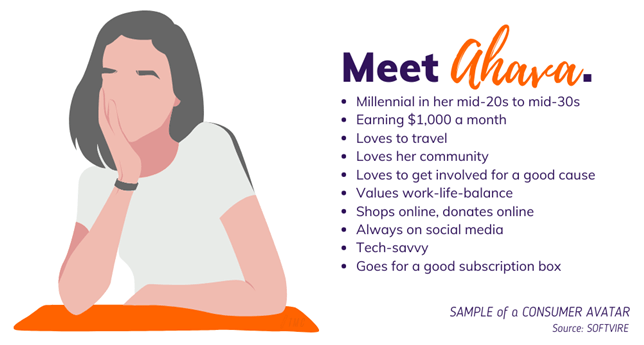 2.  Use Keyword Strategies to Produce Great Content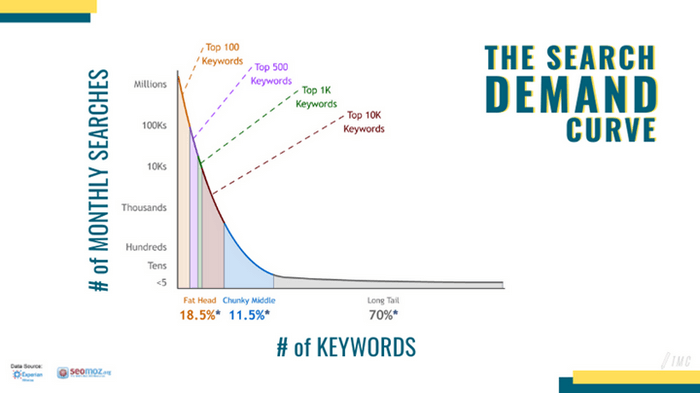 Keyword research is one of the most reliable SEO strategies despite the various Google updates in the past. Keywords are still key, especially long-tail keywords that help you outrank your competitors on SERP.
It is through keywords that people search for what they need and want on the web. It is through keywords that people find you on the web. Creating that link between your blog and the audiences would be difficult without keywords, like searching for a needle in a haystack.
Keywords harness every other strategy you use and give it a definite target and a much purposeful delivery.
Proper keyword research gains the following benefits:
Find actual search intent terms in your niche.
Discover unique content ideas in line with popular search terms.
Learn from the competition and produce better content.
Build pillar-articles that aim to generate steady traffic for your site.
There are different tools you can use to search for keywords, both free and paid.
Google Analytics and Google Trends can be used for free in searching for keywords. You can also use Answer the Public, Keyword Tool.io, and Ubersuggest.
The most popular aside from Google is SEMrush Keyword Magic and Ahrefs Keyword Explorer. They both come free, but you need to upgrade to premium accounts to access other features of these tools.
3.  Make an Editorial Calendar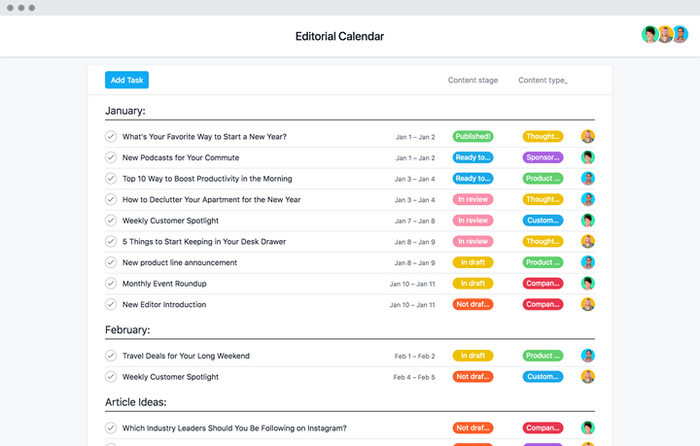 Once you've done keyword analysis, it will be easier to plan out blog posts and content. Create an editorial calendar so you can see your game plan divided orderly into the month.
Remember that keyword trends differ from time to time. So you need to be flexible when creating an editorial calendar. When trends change, be quick to rethink content topics and modify your editorial calendar.
So you are not overwhelmed, focus on the top 10 trending keywords or so to target for a calendar month. The editorial schedule helps put a backbone to your strategies. Creating a timeline also makes it easier to measure efforts versus results and if adjustments have to be made. A calendar also helps keep the team working as one.
There are collaboration tools like Asana, Trello, and Slack, just to name a few. Even the use of GSuite or Office 365 is sometimes more than enough to keep the team in one beat.
Cloud-based tools for productivity, such as this, help manage teams and projects more efficiently.
These tools come with powerful features to help you stay on top of your game. The aim is to organize, build your strategy, and be more effective.
4. Create High-Quality Content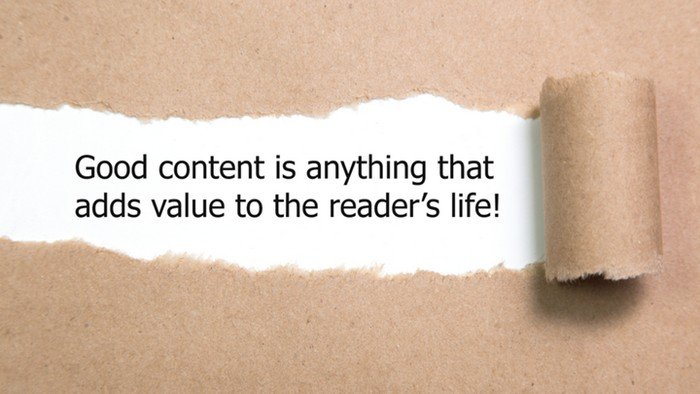 The most critical thing consumers and search engines look for is high-quality content.
For a blog, high-quality content is typically a detailed post about a single subject containing substantial information, often with visual representations like images and videos. High-quality content also utilizes relevant and useful backlinks and internal links to enrich user experience even further, and most of all, the content is user-friendly and readable.
High-quality posts serve like "pillar articles" or "cornerstone posts." These are your blog's most critical and informational posts, strategically keywords optimized to draw traffic and engagements to your site.
Pillar posts can be how-to guides, tutorials, comparison posts, opinion pieces, a listicle, or a detailed product test or review.
Include several pillar posts in your blog, based on the most relevant and current search intent and keywords.
Update these pillar posts as needed to ensure they remain current. They can also be evergreen posts that are not time-dependent and are always useful and always valuable to your target audience.
5. Your Content Should be Readable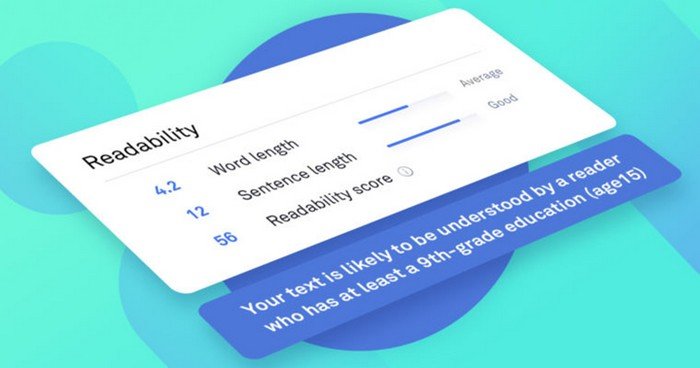 One of the things that turn traffic off for your site is complex, hard-to-read content. Even if you have longer and informative posts, they should be user-friendly and readable, which keeps the audiences glued until the end of your content.
Remember that writing and understanding is not the measuring stick you should use to determine your content's readability level and tone. It should be your target market because you are writing to them.
If a customer finds your blog hard to understand, they will bounce from your site to your competitors with the same content but more friendly and meaningful to your readers.
A typical user will not dwell in sites that do not engage him in his encounter with the content in the first few seconds. A minor reading or comprehension challenge can throw off the readers and leave them without looking at all the helpful information you have provided.
A successful starting point to a readable article introduces the theme in bite-size sentences and paragraphs, using a welcoming language, supported by stunning graphics.
Here are other tips that may help you:
Write in smaller phrases and paragraphs, so there is lots of space around your text, making it easy to look at and read.
Use more readable fonts, wide font size, and plenty of line spacing to enhance typography.
Check your page readability ranking. Yoast SEO and SEMrush Writing Assistant come with an advanced tool. You can also find hundreds of other online readability checkers.
Use grammar checkers like Grammarly that not only tests grammar but lets you write faster as well.
Use photos, screenshots, animations, infographics, and other multimedia. These media features make the post extremely entertaining and readable.
Conclusion: Boost Traffic with the Right Digital Marketing Strategies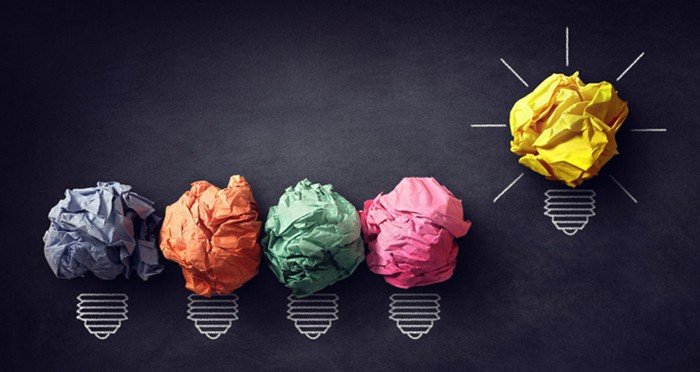 With more of your target market online, brands need to find successful ways to meet this broader community of customers, particularly those in your locality.
Using digital marketing lets marketers optimize marketing strategies with the most affordable and observable methods. Digital marketing offers an option to enter the consumer markets at reduced costs and double the efficiency of traditional marketing campaigns.
Optimizing these digital strategies can help you go beyond boosting your WordPress blog traffic and build brand loyalty and a community of supporters around your brand.

Mayleen Meñez used to work in media before finding her true passion in NGO work, traveling the Philippines and Asia doing so. She homeschools 3 kids and loves reinventing Filipino dishes. She is a resident SEO writer for Softvire Australia and Softvire New Zealand.