Nowadays, designing and developing a high-end eCommerce website has become much easier. Especially for those who have a limited budget and want to integrate the most of the latest industry trends. According to most of the professional developers. WordPress offers a fully autonomous website development platform that makes it much easier for them to work with today's dynamically changing business website development needs.
Let us now get to know the 2018's top ranking WordPress themes and their value-added features. That makes it easier for online businesses to reach out their target audience and make the most out of them.

ShopKeeper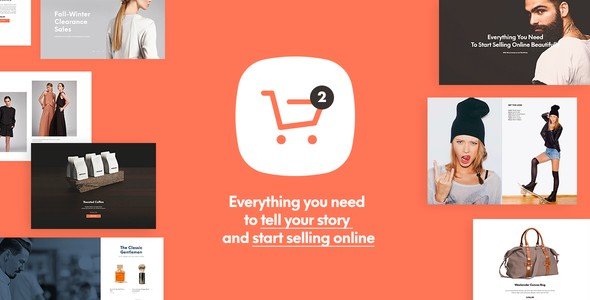 Shopkeeper is an interactive multipurpose eCommerce WordPress theme that ranks top of the list when it comes to designing and developing a high-end business website. The theme features considerable level of simplicity and boldness backed by its full-screen slider which makes it easier to captivate the target audience.
The full-page slider features a significant level of value addition that can be easily customized. The theme comes with a total of 10 unique homepage layouts. A pre-built "coming soon page" and extended posts and pages options. Moreover, the availability of dozens of exclusive online shop layouts, product portfolio, product demos, blog posts, and many other useful sections. Puts Shopkeeper on top of the list for the best eCommerce themes in 2018.
Similar to a number of other eCommerce themes, Shopkeeper is one of the few absolute themes that features complete WooCommerce integration and localization options. In addition to that extended availability of simple navigation and complete responsiveness adds another level of perfection to the theme. According to most of the professional WordPress developers, the theme is expected to continue ranking on top of the list in the year 2018.
» More Details & Download | Demo
TheGem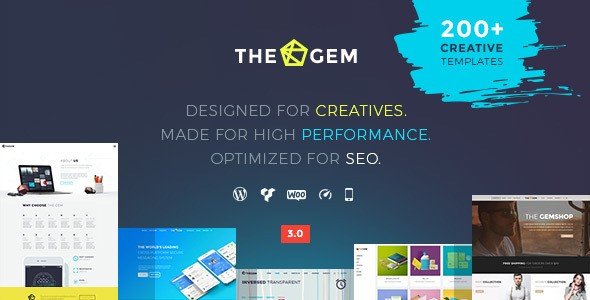 It is unquestionably true that every next eCommerce website's primary objective is to make the most out of it. By featuring the best in class product images, details, portfolios, demos. Security, privacy, simplicity and mobile friendliness. But not all of them successfully achieve all of these goals or simply attain a few of these. There might be numbers of reasons. But what matters the most is the theme that they have selected and worked upon for their website and that's exactly where TheGem WordPress theme come up to the mark.
The theme is exclusively packed with a wide-ranging list of features and options. Where WooCommerce integration, localization, and Visual Composer appears on top of the list. In addition to that, the theme also features custom sliders, headers, footers, widgets, buttons, color themes, and typography. Moreover, the theme is packed with another unique feature that represents multiple image views of a single object by simply hovering the cursor.  According to most of the developers who support TheGem. The theme's value-added review sections, stats counter, and wish list buttons also encircles greater interest.
» More Details & Download | Demo
Flatsome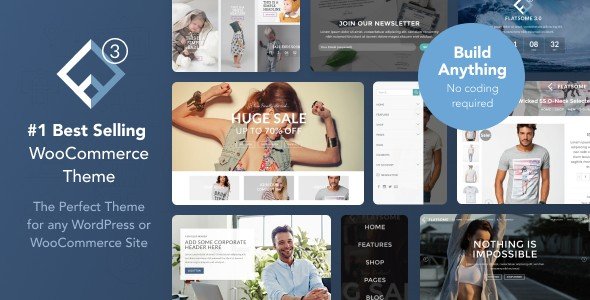 It cannot be denied that if an eCommerce website should be comprehensively structured. Customized according to the website visitors' preferences. Then it is also important to feature the best in class look and feel for the end users to create a strong environment for long-term user engagement. Flatsome is one of the few top ranked ecommerce themes that fit the best to today's eCommerce website development preferences.
According to the majority of WordPress developers. Flatsome really helps them a lot in bringing a more flexible. Easy to access, navigate and interact eCommerce environment. That is considered as some of the key elements for bringing a greater level of easiness and flexibility for the website visitors. The theme puts WooCommerce integration above all other key features and offers complete Localization. Moreover, the theme is completely SEO friendly and features the best in class blog posts and page layouts that really makes it stand out from the crowd.
Flatsome features Bundled WooCommerce plugin and combine a built-in page builder for the developers to work in a more flexible environment. According to the experts. Other customization options and features of the theme cannot be ignored that puts it on top of the list for 2018.
» More Details & Download | Demo
Divi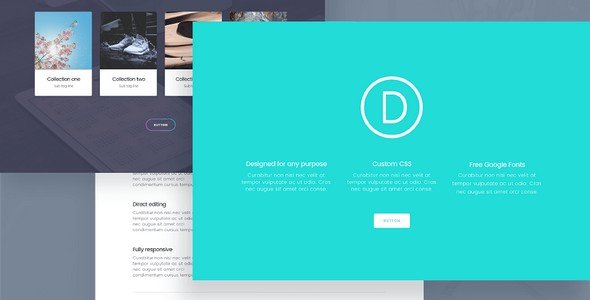 Divi is considered to be another top ranking eCommerce WordPress theme. That exclusively enables the developers to make the most out of its interactive and bold features for bringing a high-end online shopping experience for the website visitors. According to several industry analysts. Divi is undoubtedly one of the most astonishing and incredible WordPress themes for eCommerce web development projects.
Divi features a wide range of useful options and features where its simple drag and drop page builder. WooCommerce integration, Localization, SEO friendliness, Responsiveness. Multiple posts, page layouts, and custom online store layouts appear on top of the list. According to most of the experts. The theme is exclusively rated for being highly useful for projects such as portfolios, startups, storefronts or small-scale e-stores.
» More Details & Download | Demo
Oxygen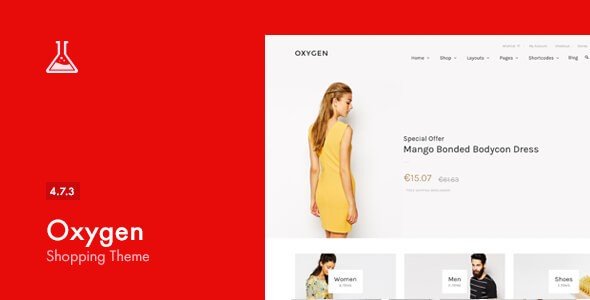 Oxygen ranks last but not the least in our list of 2018's top eCommerce WordPress themes. That comes with an extensive range of value-added features and options. At the expense of spending a few amount. The theme brings a number exclusive benefits and features to the developers working on an eCommerce project.
The theme follows minimalistic design theory and features an unmatched level of simplicity and flexibility when it comes to eCommerce website development. Oxygen is a completely responsive, SEO friendly, WooCommerce integrated and localization ready WordPress theme. That really stands out from the crowd. When it comes to mentioning the best WordPress eCommerce themes for the year 2018.
» More Details & Download | Demo
Author Bio: Bart is a well-known, experienced and qualified WordPress designer with more than 10 years of unrivaled experience in his chosen field of interest. While working at a market leading web design company in the United States, he also uses to blog and participate in the global online community for web and app designing.
Disclosure: Some of the links in this post are "affiliate links." This means if you click on the link and purchase the item, I will receive an affiliate commission.
WPBN is curated news aggregator website focusing on trending and hot news from the WordPress community.