There is no secret that online business is gradually forcing out its offline peers. However, this plays an ambivalent role. On the one hand, there are plenty of possibilities for big and small business development on the web. But on the other hand, the completion is extremely tough.
While dealing with the physical business it was much easier to make yourself a name, the online world of today makes certain demands and if you want to achieve something you have to follow them. You need to keep an eye on the tendencies in the web design niche to keep your website up-to-date. Here are 5 most important eCommerce trends of 2017.

Mobile Design. Just a few years ago, when we were talking about responsive website design, we put in the first place the desktop version. 2017 turns this idea upside down. The majority of the visitors use their mobile devices for shopping. This means that originally the eCommerce websites would be designed for mobile and made adaptive for the large screens.
Material Design influence is expected to grow in 2017. Lots of online stores are already using card-like layouts and responsive animations in their design.
Infinite Scrolling and Lazy Load.As the mobile design is going to prevail infinite scrolling makes a lot of sense. On the small screens, it is much more convenient that loading a new page. And Lazy Load effect will optimize the speed and overall performance of the website.
Hamburger on the Left. This one is a minor change. Google and other top websites started placing the hamburger menu on the left. This makes sure that the menu is one of the first things the customer will see on the page.
Cinemagraphs. Everything new is actually well-forgotten old. The animated GIF images have come back in a slightly modified form. Cinemagraphs may serve to attract attention to some elements on the page and to diversify the user's experience.
Now, when you know what to look for in the website's design, take a look at the 20 florist eCommerce themes we have chosen for you. Themes for flower shops should combine tenderness and freshness with powerful functionality and user-friendly design. These themes have everything you need. You can be sure of their high quality, as all of them are provided by one of the world's leading template provider TemplateMonster.
This is not just a question of brand. Buying a template from the time-proven source you de-risk yourself from all possible problems. Besides, a well-coded theme with a thought-out layout and up-to-date design you get access to free lifetime 24/7 support. The templates are highly flexible. You can tweak every detail and rearrange its elements up to your liking. Powerful customization tools and visual builders allow you modifying the theme without touching any single line of the code. If you don't want to do it yourself you can always apply to the TM Service Center.
To provide you with the basic knowledge for the website launching and to give you the basis for your business development we recommend you to visit Startup Hub. This is an absolutely free information resource, which provides you with loads of eBooks, tutorials, and webinars on the essential topics. Check these beautiful 20 florist eCommerce themes we have chosen for you.
Valentia – Flower Store WooCommerce Theme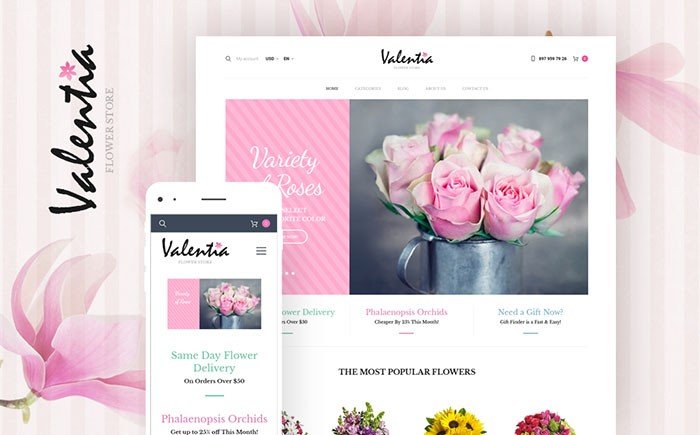 Florabido – Bouquets & Floral Arrangement PrestaShop Theme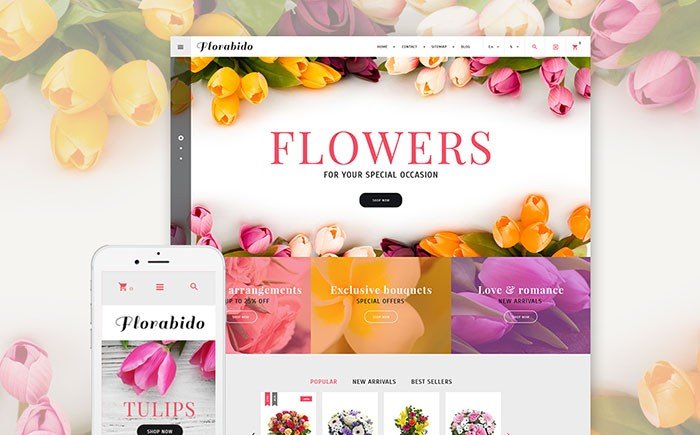 Pink Flora – Flowers PrestaShop Template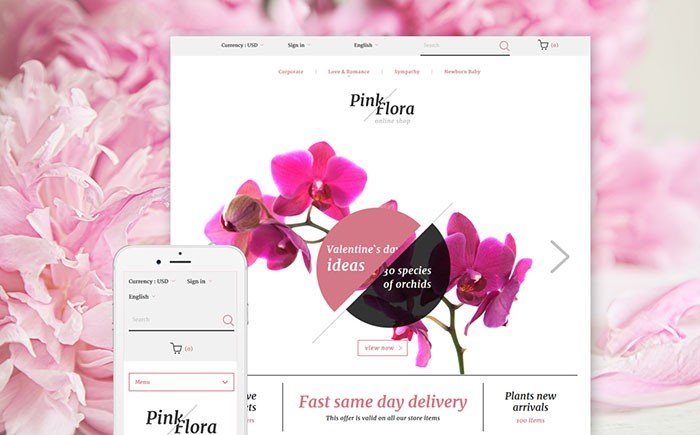 Kamelia – Florist PrestaShop Theme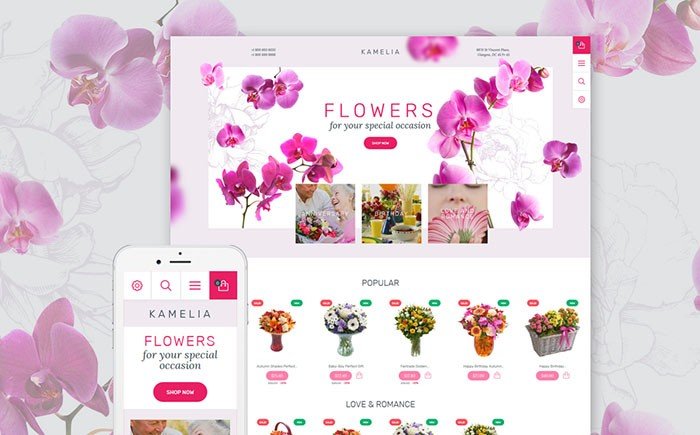 Floristic Store WooCommerce Theme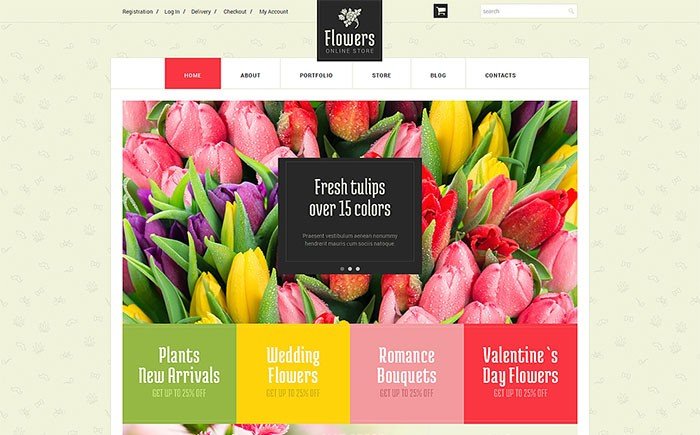 Flowers OpenCart Template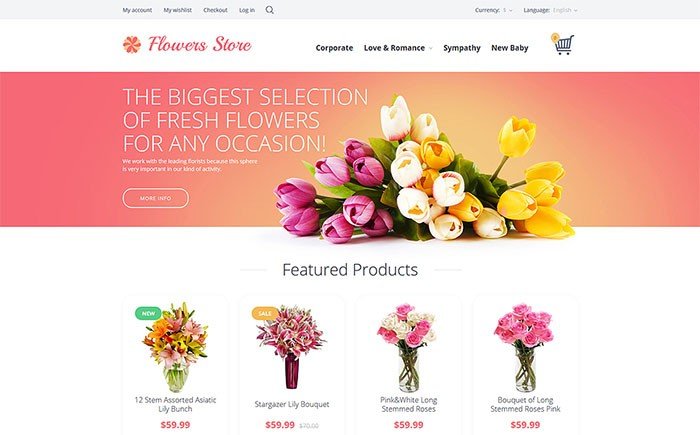 Flowers Store PrestaShop Theme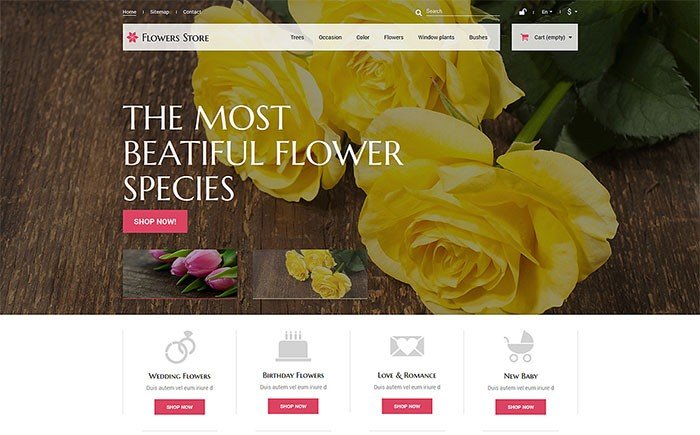 Flower Shop VirtueMart Template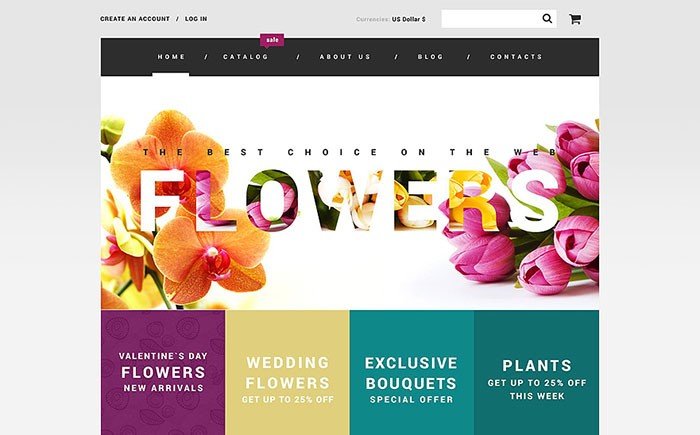 Flower Shop WooCommerce Theme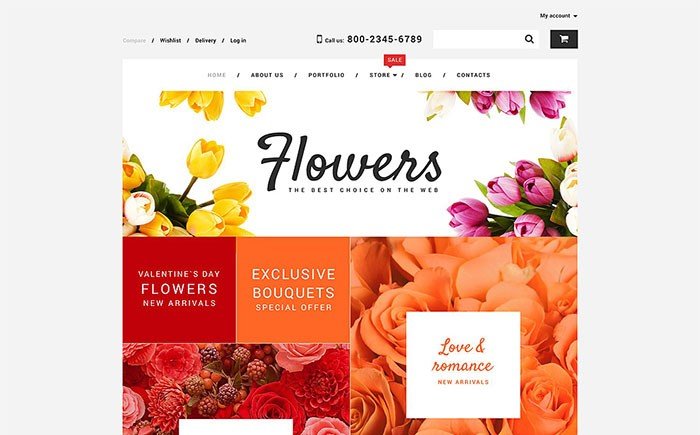 Flower Shop Responsive Shopify Theme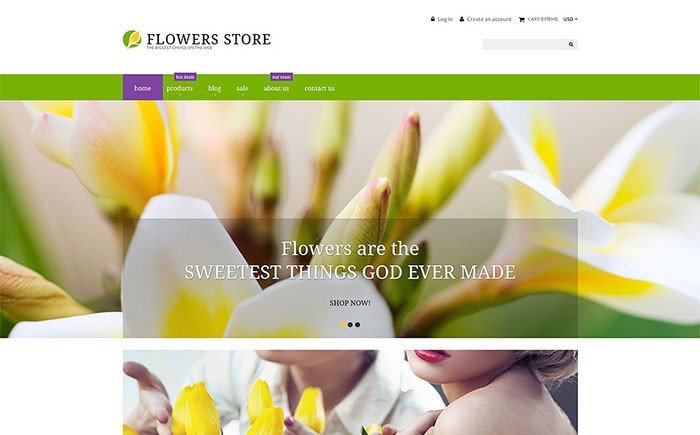 Selling Flowers OsCommerce Template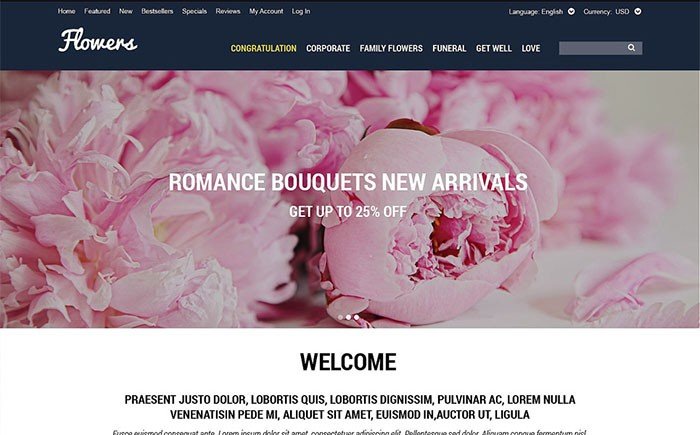 Florists Offerings Magento Theme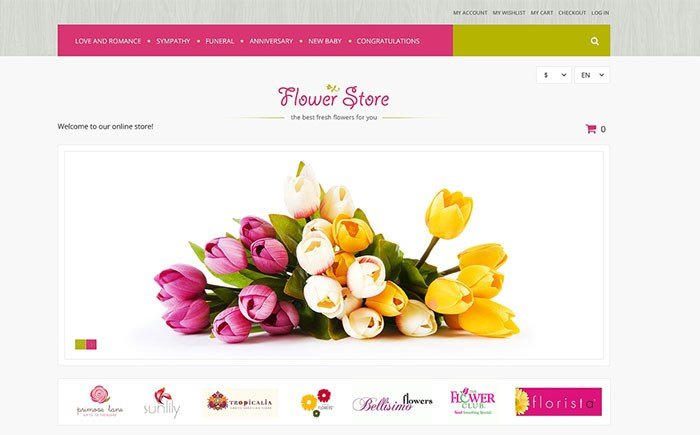 All Occasion Flowers ZenCart Template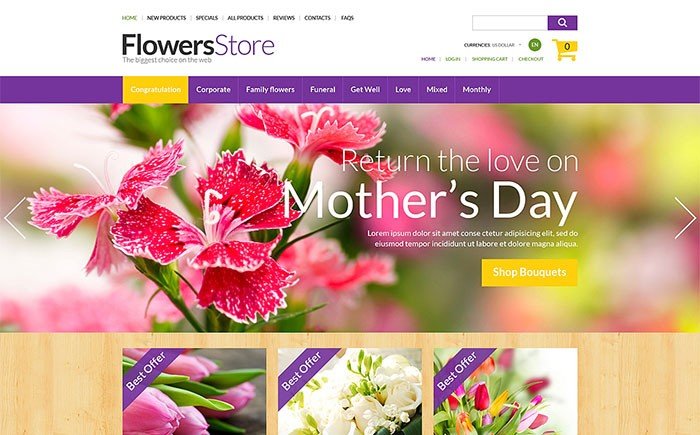 Flower Store OpenCart Template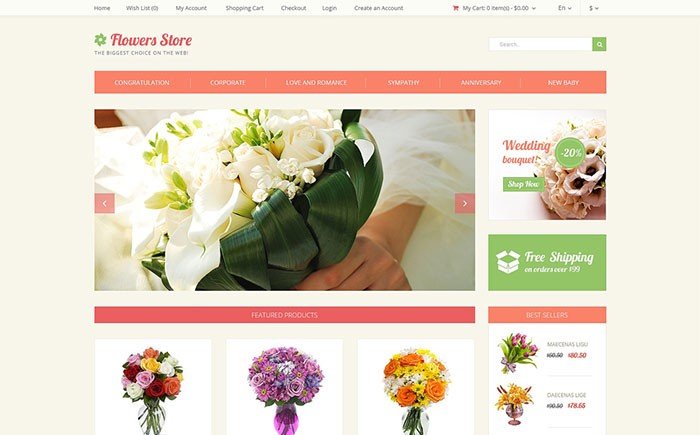 Flower Shop VirtueMart Template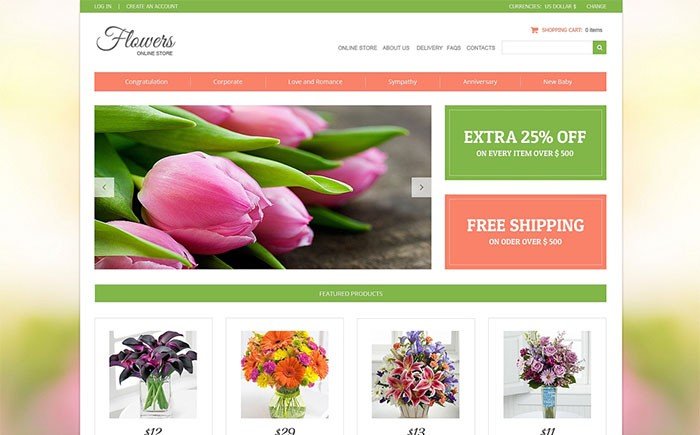 Bouquet Design Studio PrestaShop Theme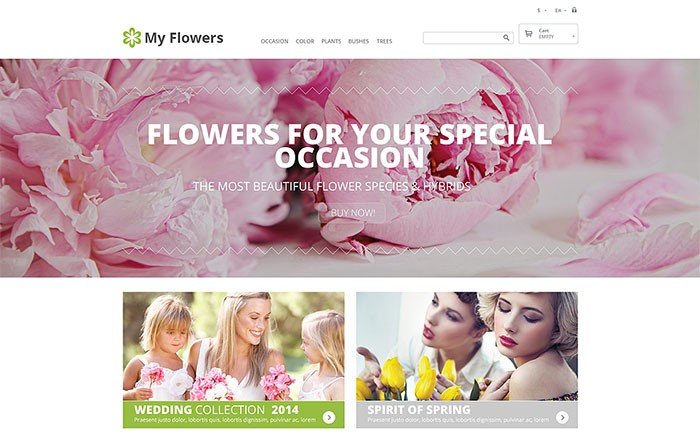 Flower Shop Responsive Jigoshop Theme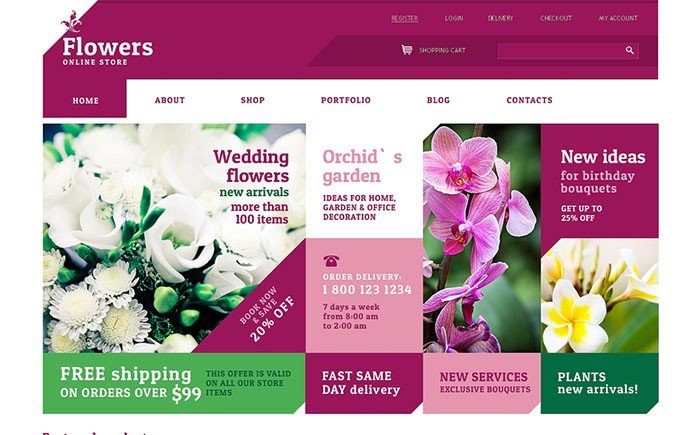 Flowers Store Shopify Theme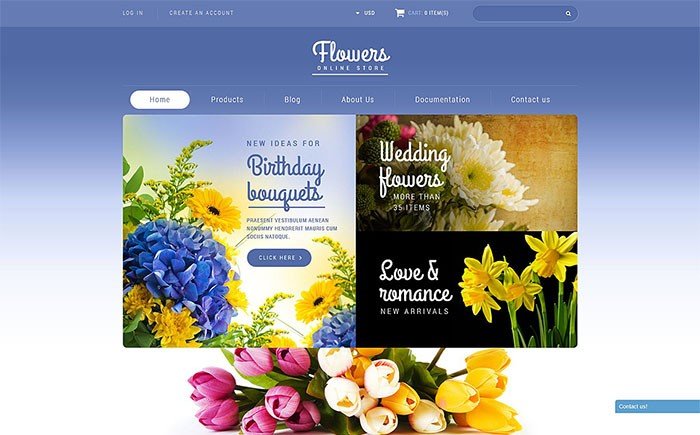 In conclusion: Have you had the opportunity to try one of these beautiful florist eCommerce themes, or you may even use one of these best-selling themes on your own WordPress website? Therefore, I really would love to hear about in a comment below.
WPBN is curated news aggregator website focusing on trending and hot news from the WordPress community.