Giving customers a variety of payment choices is important for increasing sales and customer satisfaction in the fast-paced world of e-commerce. One choice that has become more popular is making payments over time.
If your WooCommerce store lets customers pay over time, you can get more customers, and more of them will buy from you. Our guide will show you how to set up monthly payments in WooCommerce, from the very beginning to the very end.

How to Understand Installment Payments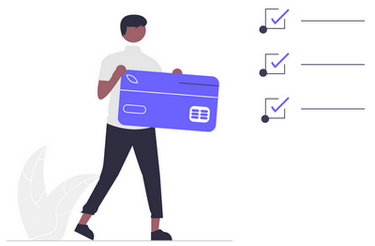 Shopping online has made Installment payments, which are also called "buy now, pay later," a popular way to pay.
It lets people pay for their goods over a set period, breaking up the large amounts into smaller, easier-to-handle payments.
This flexible payment choice is great for people who are watching their budget and might not be able to pay the full price all at once.
Pros of Letting People Make Payments Over Time
That being said, let's talk about the pros of setting up monthly payments in WooCommerce before we get into the details. In the following ways, letting people pay over time can have a big effect on your business:
Increased Sales: Letting customers pay over time can help you reach more customers who might not have finished their purchases otherwise.
Better Experience for Customers: Installment payments make shopping easier for customers, which makes their experience more enjoyable.
Competitive Advantage: Your store can stand out from the rest by giving up-to-date payment options.
With these benefits in mind, let's move on to the steps you need to take to set up monthly payments.
How to Begin Using WooCommerce
WooCommerce is a well-known e-commerce tool that works well with WordPress. To offer payment plans, you'll need to set up a WooCommerce store if you don't already have one.
Setting Up and Installing WooCommerce
We'll go over the most important steps to get WooCommerce set up on your website here:
Go to your WordPress admin page and log in.
Click on "Plugins" in the menu on the left.
Go to "Add New" and type "WooCommerce" into the search bar.
Put the WooCommerce plugin in place and turn it on.
To set up your store, follow the setup process.
Visit our WooCommerce setup guide for a more in-depth look at how to set up WooCommerce. Or you can hire a WordPress development company or a Developer to set up of WooCommerce store.
Choosing a Payment Gateway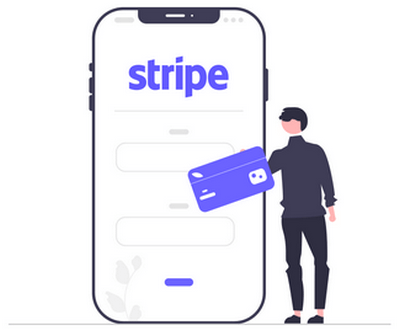 There are several payment platforms that work with WooCommerce, but not all of them allow for Installment payments. So, you need to do some study and pick a payment gateway that can do this.
Picking the Right Gateway for Payment
Think about these things when picking a payment method for Installment payments:
Support for Installment Payments: Make sure that the payment method you pick can handle Installment payments. PayPal, Afterpay, and Klarna are all popular choices.
Fees and Charges: Look at the payment gateway's transaction fees, as they may affect your ability to make a profit.
User Experience: For customers to be happy, the checkout method must be quick and easy to use.
Security: Pay attention to payment gateways that offer strong security steps to keep customer information safe.
It's time to set up Installment payments now that you've chosen a payment provider.
Set Up Installment Payments
To set up WooCommerce monthly payments, do the following:
Open WooCommerce and go to the settings.
Pick up the "Payments" tab.
Choose the payment method you want to use for payments over time.
Turn on the choice to pay in Installments.
This will let your customers pick payment plans when they check out.
Setting Up Settings for Installment Payments
When it comes to Installment payments, each payment gateway may have its own choices. Change these settings so they work for your business.
Usually, this means deciding how many payments will be made, how often they will be made, and whether interest will be charged.
How to Set Prices for Installment Payments
A very important step is figuring out how to price items so that they can be paid for over time. You'll need to think about things like how much the product costs, who you want to buy it, and your business goals.
Making Plans for Installments
A payment plan tells people how they can pay for a product and what the terms and conditions are. You'll need to make several plans, each with a different way to pay.
You could, for instance, give a 3-month and a 6-month payment plan for a certain item.
Product listings: Adding information about how to install the product.
When a customer looks at an item in your store, it should be easy for them to see the payment options you offer. Make sure that this information is easy to find in your product lists.
Product Information and How to Install It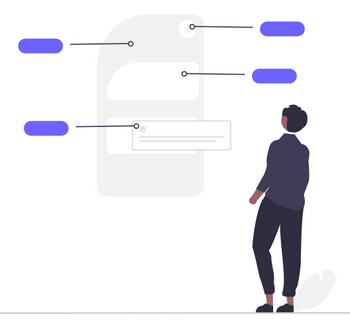 In the product description, you should go into great depth about how the Installment payment plan works. To build trust with your customers, be clear about the rules and terms.
Showing Customers Their Payment Options – An easy experience for the customer is very important. Make it easy for customers to choose the choice to pay over time while they are shopping.
Getting the Word Out About the Benefits of Installment Payments – Teach your customers about the advantages of monthly payments, like how they can save money and be flexible. This can be done with ads, pop-ups, or landing pages that are just for that purpose.
How to Make Payments over Time in the Cart
Checkout Process for Customers – When a customer adds items to their cart, the total amount due should be shown, broken down by payment. This helps customers figure out when they need to pay.
Admin Dashboard Overview for Managing Installment Payments – Through the WooCommerce admin panel, you'll need to keep an eye on and handle Installment payments as the store owner.
Keeping an Eye on and Managing Payment Plans – On the admin dashboard, you can see current payment plans, payments that are coming up, and any problems that are happening with payments. This lets you give great customer service and answer any questions about payments.
Authorization for Payment Processing and Billing of Installments – It is very important to understand how the permission and charging of installments work. According to the payment plan, payments should be taken out immediately.
Taking Care of Failed Payments – Payments may fail sometimes because there aren't enough funds or for some other reason. Set up a way to handle failed payments and let people know about it.
Understanding the Rules and Regulations
It is very important to follow the rules set by law when making Installment payments. This includes laws that protect consumers and rules about privacy for data.
Concerns About Safety and Privacy – It is very important to keep customer info safe. Make sure that the security standards for your payment gateway are met and that private data is encrypted.
Marketing Payment Plans over Time
Getting People To Use Installment Plans – To get the most out of Installment payments, you need to make sure your customers know about this choice.
Campaigns for Targeted Marketing – You might want to run marketing efforts that focus on the benefits of making payments over time. Bring attention to how cheap, easy, and valuable your goods are.
Offering Help to Customers, Customer Support – Customers may have worries or questions about payments that are made over time. Give them a specific way to get help so you can help them right away.
Help and Frequently Asked Questions – Make a detailed Frequently Asked Questions (FAQ) page and add help tools to your website to answer common customer questions.
Stats and Reporting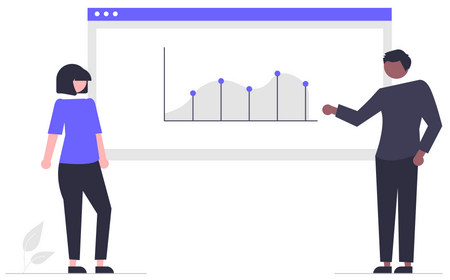 Tracking the Performance of Installment Payments – Tracking the success of your monthly payment plan will help you make smart choices about it. Keep an eye on the conversion rate, the average order value, and how customers act by using tracking tools.
Making Decisions Based on Data – Make changes to your marketing plans and payment plans based on the information you gather. Making choices based on data can help you be more successful.
Problems With Installment Payments – It's important to be ready for common problems that can happen with monthly payments and have plans for how to fix them.
Questions and Answers from Customers
When a customer has a problem with their Installment payments, you should quickly answer their questions and offer options that follow your store's rules.
Advanced Strategies for Making Installment Payments
Using A/B Testing for Payments Over Time – You might want to do A/B tests to see what works best for your audience in order to improve your monthly payment plan even more.
Adding Loyalty Programs to the Mix – Look for ways to combine Installment payments with reward programs to keep customers coming back and getting them involved.
Payment Trends for the Future in Online Shopping
Changing Range of Payment Choices – The ways you can pay for things online are always changing. Stay up to date on the latest payment industry trends and tools.
Getting Your Store Ready for What's To Come – Keep up with new payment methods and trends to stay competitive. Make sure your store is ready for the future.
Best Practices for Security
In e-commerce, keeping customer data safe is very important. Use best practices to keep your customers' trust and protect their info.
Make Sure You Follow the Payment Rules – Make sure your store follows the rules and standards for accepting payments in your business. This will lower the risk of legal problems.
Summary of the Main Points
Excellent work! The steps to set up monthly payments in WooCommerce have now been shown to you. This flexible payment choice can make your online store a lot more successful, boosting sales and customer happiness.
Ready to Accept Payments Over Time
It's time to put this feature into your WooCommerce store now that you know how to set up weekly payments and have been shown how to do it. You can already enjoy the rewards, and your customers will like the freedom it gives them.

Vaibhav Pandya is the Chief Operating Officer (COO) and Senior Contributing Editor at IndyLogix – Digital Marketing Agency, where he has spent 9+ years growing the organization and establishing it as a credible market leader. When it comes to anything marketing, finding good and bad nuances of evolving technology, or having a constructive and insights-driven discussion on the internet buzz, you can find him at the other side of the table with insatiable curiosity! An operational executive by day and an avid writer by night, he loves to read, write, and speak about Digital Marketing, SEO, NFT, Blockchain, AI, Web 3.0, and more. Catch up with him at @pandyavaibh