Today, having a well-designed and useful website is essential for both individuals and organizations. Although Weebly is a well-liked website creation tool, many users eventually wish they had more flexibility and control over their websites. 
With its extensive selection of plugins and customization options, WordPress is frequently the platform of choice for people wishing to advance their websites. You've come to the right place if you're thinking about switching from Weebly to WordPress but are concerned about data loss.

We lead you through the process of switching your website from Weebly to WordPress in this in-depth guide without losing any of your important data.
Weebly is a user-friendly website-building tool, making it a great option for novices.
WordPress, on the other hand, provides more sophisticated functionality, more customization options, and a larger user and developer community.
If you have decided to migrate, carefully follow our advice to ensure a seamless transition without losing any data.
Why Switch to WordPress from Weebly?
There are several factors to take into account while switching from Weebly to WordPress:
Advanced modification: WordPress offers greater flexibility for modification, allowing you to design a one-of-a-kind website that properly meets your requirements.
Greater Control: WordPress gives you total control over the functionality and appearance of your website.
Greater Plugin Access: WordPress provides thousands of plugins that can enhance the functionality of your website.
Scalability: Due to WordPress' high level of scalability, both tiny blogs and sizable e-commerce websites can use it.
Getting Ready for the Migration
Creating a Backup of your Weebly Website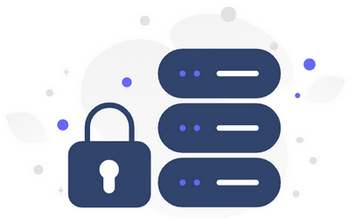 Backing up your Weebly website is crucial before you do anything. By exporting your information and saving it to your PC, you can accomplish this.
This ensures that, in the event that anything goes wrong during the migration, you have a backup of all of your data.
Constructing a WordPress Website
You must already have a functioning WordPress website before switching over.
Constructing a WordPress website involves selecting a domain, hosting, choosing a theme, customizing content, adding plugins, optimizing for SEO, and ensuring responsive design for a successful online presence.
Choosing the Right Hosting Service
Selecting the right hosting service is vital. Factors to consider include server reliability, scalability for future growth, customer support quality, security measures, pricing, and compatibility with your website's needs.
Making an informed choice ensures your website runs efficiently and securely.
How to Choose a WordPress Theme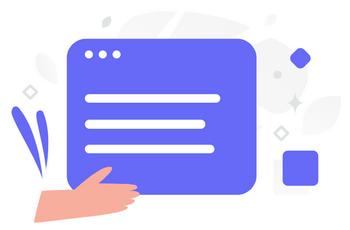 Selecting the perfect WordPress theme involves considering your website's purpose, design preferences, responsiveness, SEO-friendliness, customization options, and user reviews.
Furthermore, evaluate if the theme suits your content and features to craft an appealing, functional website that matches your vision and goals.
Migrating Content
Text Content that Moves
You can manually copy and paste your text content from Weebly to WordPress. As an alternative, you might employ plugins to automate this procedure while maintaining your formatting and organization.
Media and Image Transfer
Images and other media may be more difficult to migrate. Then, you'll need to upload them to your WordPress media library after downloading them from Weebly.
To maintain a seamless user experience, make sure that all of your media files are located in the proper locations.
Maintaining URL Structure and SEO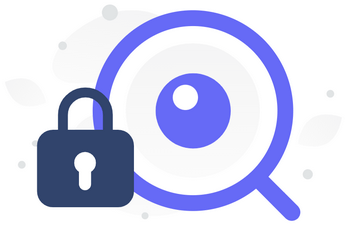 Make sure your WordPress SEO settings and URL structures are the same as those on your Weebly website to prevent losing search engine rankings.
This entails setting up SEO plugins and configuring your permalinks.
Redirecting Weebly URLs to WordPress
To prevent broken links and ensure a smooth transition from Weebly to WordPress, establish 301 redirects from your old Weebly URLs to their corresponding new WordPress URLs.
This guarantees that your visitors encounter no disruptions in their browsing experience.
Troubleshooting and Testing
After the migration, thoroughly test your website to find any problems and resolve them. This includes looking for inoperative links, missing graphics, and design flaws.
WordPress Website Optimization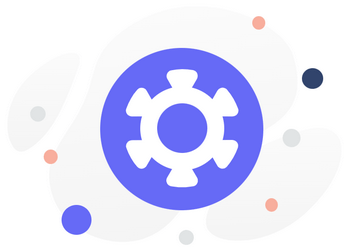 After migration, improve the performance and SEO of your WordPress website. WordPress website optimization involves enhancing speed, performance, and SEO.
This process includes image compression, cache management, code optimization, mobile responsiveness, and content SEO to provide a seamless user experience and improve search engine rankings.
Announcing your New Website
Share details about your fresh WordPress website with your audience. Keep your subscribers and social media followers informed through regular updates via email and social media posts, ensuring they stay connected and engaged with your content.
User Support and Training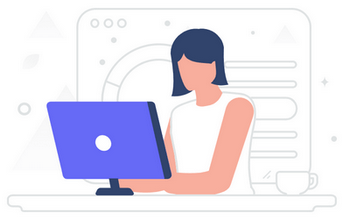 If you have a team of editors or contributors, assign them effective WordPress usage techniques.
Offer continuous support to address any questions or challenges that may arise, fostering a collaborative and efficient website management process.
Monitoring and Maintenance
Monitor your website's performance and security regularly. To ensure its smooth operation, regularly update plugins, themes, and the WordPress core.
This maintenance routine helps secure your site from vulnerabilities and keeps it running efficiently.
Common Challenges and How to Overcome Them
It might be difficult to switch from Weebly to WordPress may pose challenges like content formatting and SEO issues.
However, with meticulous planning and execution, you can overcome these obstacles and ensure a seamless migration process.
For the proper transfer of data without any loss, work with a WordPress developer or WordPress development company.
FAQs
1. Is a free transition from Weebly to WordPress possible?
Yes, you can transfer your website without paying extra money if you use free plugins and themes. Premium options, however, could provide more features and support.
2. Will the relocation have an impact on the SEO of my website?
Your SEO shouldn't suffer if you adhere to SEO best practices and set up your WordPress site correctly. In fact, it can get better with WordPress' expanded features.
3. How much time does the migrating procedure usually require?
Depending on the size and complexity of your website, different amounts of time are needed for the migration. While larger sites could need many days, smaller ones can typically be transferred in a few hours.
4. If I switch from Weebly to WordPress, can I still use my Weebly domain?
Yes, you are still able to utilize your Weebly domain or pick a different one for your WordPress site.
5. What steps should I take if I experience technical problems when migrating?
If you run into problems with the migration's technical aspects, consult the WordPress help forums or think about hiring a seasoned web developer.
Conclusion
Your website can be customized and expanded in a variety of ways after switching from Weebly to WordPress.
You can ensure that your important data is kept intact and that the transition goes well by following the instructions provided in this tutorial.

Vaibhav Pandya is the Chief Operating Officer (COO) and Senior Contributing Editor at IndyLogix – Digital Marketing Agency, where he has spent 9+ years growing the organization and establishing it as a credible market leader. When it comes to anything marketing, finding good and bad nuances of evolving technology, or having a constructive and insights-driven discussion on the internet buzz, you can find him at the other side of the table with insatiable curiosity! An operational executive by day and an avid writer by night, he loves to read, write, and speak about Digital Marketing, SEO, NFT, Blockchain, AI, Web 3.0, and more. Catch up with him at @pandyavaibh