Starting up a business is a dream not everyone can conquer. And, if you are from the other lot of achievers, you must by now, know how difficult it is to keep a business up and running, isn't it? With innumerable things going on at a time, it becomes quite an ordeal to manage everything just perfectly.
While you've already tasted the experience of paying for even the smallest of things in business, why wouldn't you feel excited if you can get something for nothing, right? That's probably one of the best parts of being around in the business world.

Although the internet is flooded with freebies, there are still innumerable people who haven't got the chance to avail of their benefits. If such is the case with you as well, surely, this list of freebies will help you out.
Have a look at what all you can get here.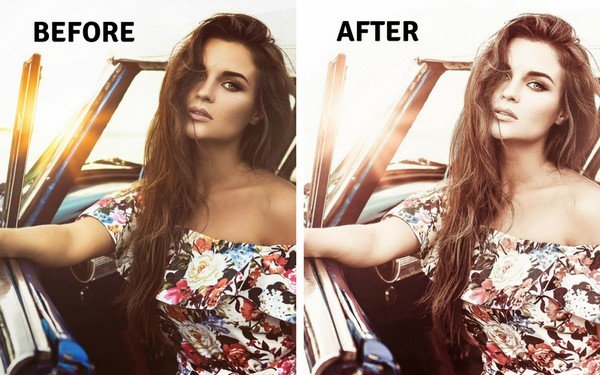 If you are in the photography business or deal with product photographs from time-to-time, this free tool will be a boon for you. By now, you would apparently know how tough it can be to make photographers stand out on the internet.
However, with this preset, you can simply achieve desired results just with a button click. Presenting to you by Greedeals, this preset tool will definitely help you provide a unique and stunning look to your pictures.
This tool is compatible with 5 and 6 version of Lightroom. Not just that, but you can even use this tool with CC2015 – CC2018 versions of Creative Cloud. Whether you are working on a JPEG or a raw image, this tool is perfect enough to bring mesmerizing results.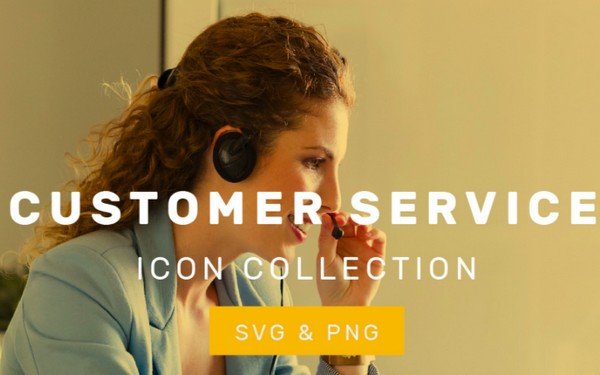 Being a part of the Customer Service industry can be extremely tiring and daunting. Since you are always on the run to please your customers to the best of your abilities, you cannot lag behind in terms of trends and ideas.
In such a scenario, this Customer Service Icon Collection Pack by Flaticon will come up to your help. This collection comprises several stylish and colorful icons that will make your work easier. Amidst graceful and up-to-the-minute designs, you surely have an array of options to select from.
In this pack, you can get a bunch of silhouette symbols for phone, customer, and more. Available in SVG and PNG formats, either you can utilize them professionally or can integrate into packages, brochures, websites, and more. The best part is that you can even edit icon colors as per your convenience.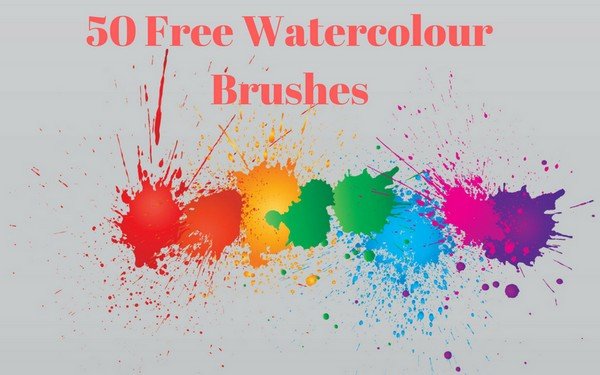 Who doesn't want to make their creatives look striking and alluring? Whilst there are several ways to do that, from professional editing to amazing clicks, there is no dearth of options. However, one of the best and economical ways is to use this tool.
With this tool, you can provide a beautiful and vivacious splatter effect to your designs. Coming with a pack of 50 watercolor ink splatter brushes, this tool would let you experiment with several things, including cards, t-shirts, posters, logo, web backgrounds, branding designs, graphic designs, digital painting, scrapbooks, blogs, and much more.
Available in .abr files, you can download these effects instantly. This product comes with a multi-use license; hence you can easily use it for several commercial and non-commercial things. Though you can use this tool for personal and business projects, however, you would have to credit the author with each design.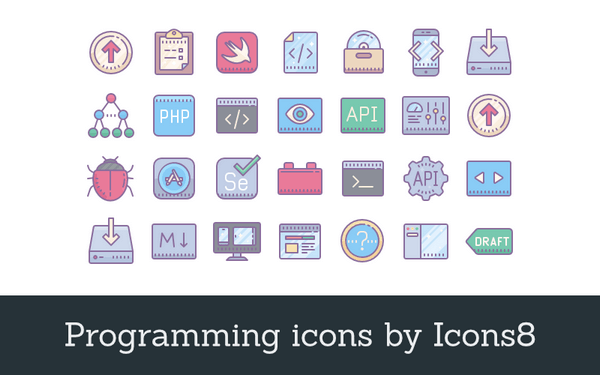 Being engrossed in programming calls for the specific and precise outcome. When perfection starts getting on your head, you may grab this icon bundle to achieve your goals. Designed in Dusk style, this icon bundle comprises purple borders along with identical files.
The bundle contains up to 56 icons that can be used for commercial and personal projects. Available in SVG, PNG, PDF, and EPS formats, you can download these programming icons instantly. It would be as simple as that.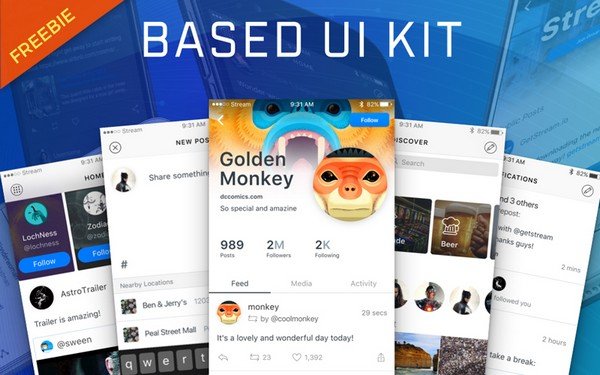 There is no denying the fact that designing is an intriguing and fun-filled job. While most people prefer a pen and a paper, there is a handful of designers who actually make a wise choice of using available resources.
Hence, for the latter ones, here is something worth spending time on. This flexible and significant Social Media UI Sketch Kit is available in the light as well as dark versions. Whether you have an iOS device or an Android, this kit will work out everywhere for you.
The kit comes engraved with symbols that will help you customize and design with ease. By downloading this kit instantly, there are several tasks and projects that you would be able to complete with it.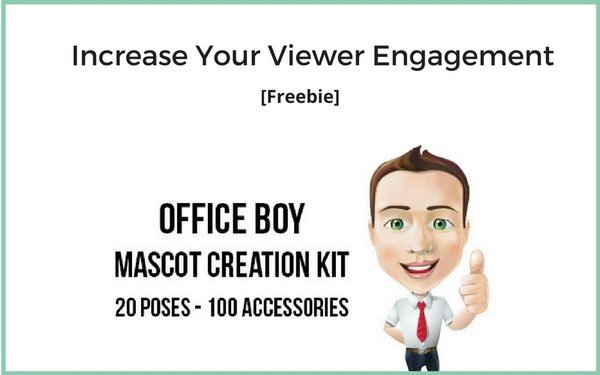 If you truly understand the meaning of a mascot, you would know that its importance is nothing less than that of a company's logo. If used correctly, a mascot can spread magic all around and turns out to be a great advantage for your company's exposure and branding.
Through a mascot, it will be way too easier to imprint your brand message in your customers' mind. And, you can ensure a remarkable labeling of your business. If you haven't thought of creating a mascot of your business yet, this would be the right time to do so.
With the help of this mascot creation kit, you can come up with an alluring creature that would stick in your customers' mind forever. In this kit, you get:
100 different accessories.
20 poses.
Countless variations to provide a personal touch to your mascot.
And much more! These icons are available in .JPG and .EPS formats and can even be downloaded instantly. So, go ahead and give your customers something quirky and unique to standby.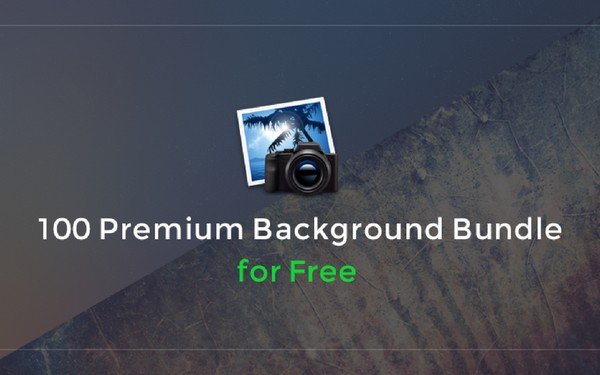 In the world full of colorful and vibrant websites, you wouldn't want to provide something pale and whitish to your visitors, right? So, taking away your problems, this bundle provides you with almost 100 premium backgrounds and that too, for free.
These backgrounds are available with a size of 2000 x 3000 px. These beautiful and alluring backgrounds are surely going to make your website stand out from your competitors' sites. So, grab this bundle and experiment with your website for the good.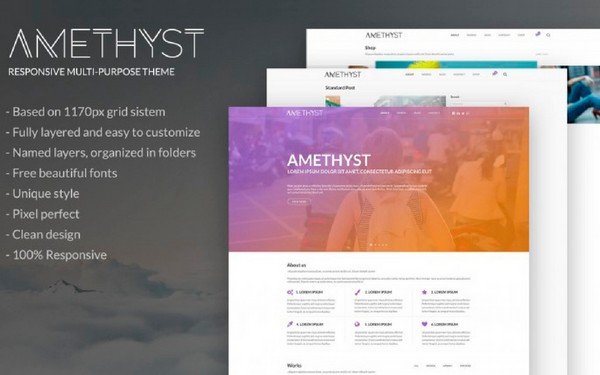 When it comes to creating a PSD file, you would have surely felt the need to get your hands on such templates that would easily help you create portfolios, blogs, creatives, and much more, isn't it? So, with this Amethyst Responsive PSD Template, you can accomplish several purposes all at once.
With a grid system design, this template is meant to make your pages sharper and elegant. Right from portfolio pages to pricing tables, you will find several elements engraved in this template for easy implementation.
You can use this multipurpose template for almost any sort of project and create minimal yet elegant designs as per the requirements of your business. You can even create an attractive website with this template as it comprises sample page layouts for contact, about me, services, etc. Along with easy customization, there are several other aspects that this template includes, such as:
Organized layers in folders.
Free fonts.
Elegant Icons.
Desktop, mobile & tablet version.
Conclusion
Even if you were accustomed to using freebies, you wouldn't have an in-depth knowledge of the types of resources you could get. Did you? So, keeping that aside, you can simply download these amazing and elegant freebies that are surely going to help you amazingly with your business growth.
So, what are you waiting for? Download the best one and enjoy the benefits of these freebies now.
Author Bio
Ananthakrishnan is a Digital Marketing guy for Greedeals.com. He has a keen interest in SEO and Web Design. When he is not working you can find him at his house, playing video games.
WPBN is curated news aggregator website focusing on trending and hot news from the WordPress community.