A website serves as the public face of a company. When entrepreneurs constantly look for strategies for better business. It is not surprising, and it should be something all businesses need to look into if they want to keep thriving.
Strategies should go beyond rocking SEO campaigns or adopting new technology for business. Sometimes, you need to go to the heart of the matter, to the foundation where your business stands, and part of that is what's under the hood of your website, your choice of CMS platform.

Owners of new online businesses invest money and time in developing a fantastic website. They are marketing their products or services, but they also create an online platform that may serve as a suitable substitute for their physical and mortar store.
Websites today are more professional and constructed so that they can compete with those of their competitors.
While both WordPress and Wix are often regarded as the most popular content management systems (CMS) for professional websites, there are significant distinctions between the two.
There are various reasons listed below on why you should consider making the transition from Wix to WordPress, the long-standing most famous CMS platform, by up to 34%.
Why Change from Wix to WordPress
1. WordPress Offers Greater Flexibility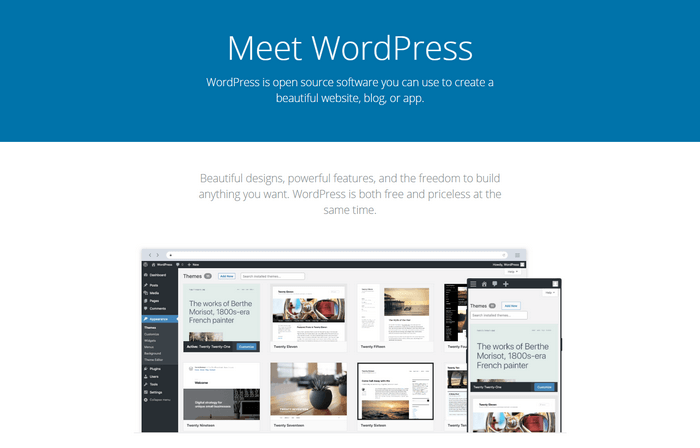 There are several helpful web-building tools for WordPress platforms. Anyone who uses WordPress has total access to the source code and complete control over the design of their website, which is a huge advantage.
In contrast to WordPress, Wix only provides tools that the creators themselves have developed.
Even though WordPress is easy to use, it is clear that WordPress offers a more extensive set of web-building capabilities than other content management systems. WordPress offers a plethora of pre-made themes from which to select.
It is even possible to spend money on premium themes.
A further disadvantage of Wix is that you are bound to use the same theme during your tenure on the site. However, when using WordPress, you have the option of switching between themes without losing any of the previously generated content.
2. WordPress Provides Plugin Assistance
In addition to their third-party plugins, Wix and WordPress both offer third-party plugins that allow users to expand the functionality of their websites. In addition, Wix developers have built a vast variety of applications to aid users in administering their websites.
WordPress, on the other hand, offers a library of thousands of plugins to choose from. In addition, anyone who is a member of the WordPress community can build a plugin for the benefit of others.
As a result, WordPress users should proceed with care while looking for high-quality plugins for their platforms.
3. WordPress is Self-hosted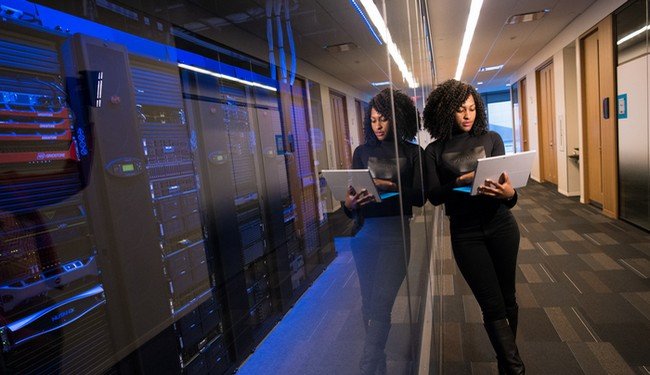 What sets WordPress apart from other blogging systems is that it is self-hosted. If you use WordPress, you may choose your web server and run your website from there.
You may also switch web hosting companies at any moment if you choose. In contrast, if you want to run a website on Wix, you must also use Wix as a host.
It means you'll be stuck with one web host for the rest of your life. So, if you think your website is slowing down due to bad hosting, you can't just transfer hosting providers and move your website's data over.
4.  Manage your SEO Strategy Better
Websites need to have a well-optimized search engine strategy to gain more organic traffic. Unfortunately, the available options in Wix's search engine optimization settings are minimal.
It's almost impossible to use images other than providing titles and text descriptions. WordPress, on the other hand, includes numerous SEO tools that are included with the software.
As a result, WordPress-powered websites received 46.1% more online traffic in a month than Wix-powered websites, which only garnered 1.4% of the overall web traffic.
Because WordPress websites are more SEO-friendly, they are likely to rank better in organic search results. On top of that, they run up to 50% faster, depending on the hosting provider.
5.  The Availability of Unlimited Free Themes and Modification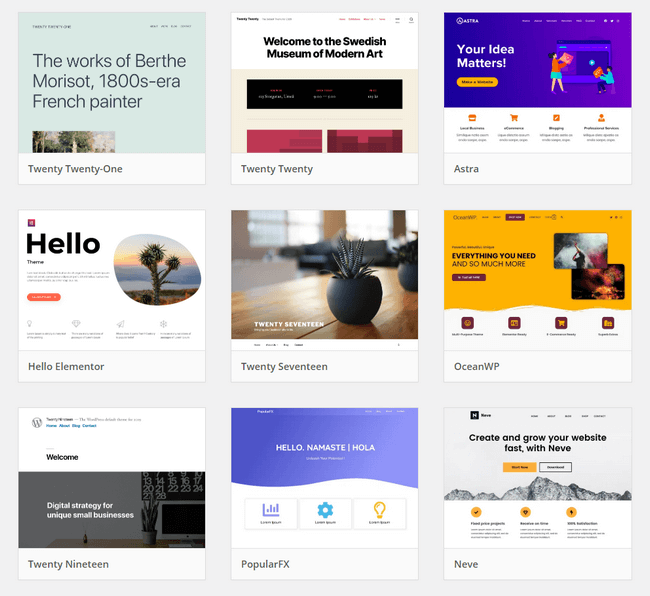 WordPress websites have an almost unlimited variety of free WordPress themes to choose from. In addition to the free themes, premium themes are also available for purchase.
Other options include customizing the design themes to fit your own design needs. You have many different template options when using the Wix website builder to design a website for your company.
Furthermore, all of these editors are fixed. It means that editors cannot modify the code and layout in any way.
6.  WordPress is Less Expensive
When compared to other platforms, creating a WordPress website is far less expensive. However, you must pay a monthly hosting fee along with a domain name setup fee to use WordPress.
To ensure you have total control over your website, we give you gratis themes and plug-ins so you may modify the design and functionality of your site in any manner you choose.
Wix is a free website-building tool. However, you cannot remove the overwhelming amount of adverts that are automatically injected.
It's also important to know that Wix does not give you ownership over the domain name. With Wix, many apps are accessible for free, but if you don't upgrade to the premium version, some restrictions may apply.
7.  An Open-Source, Accessible Platform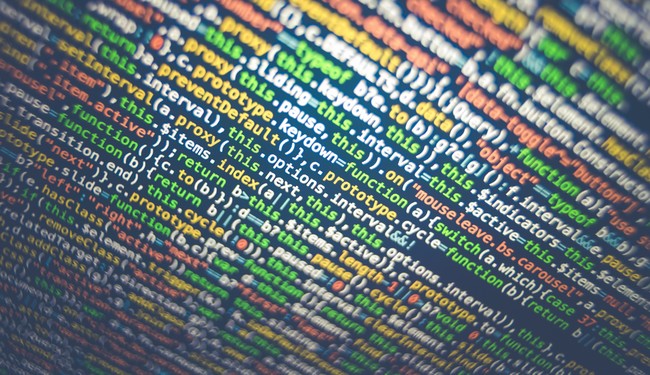 Using the open-source WordPress code more regularly and applying your theme, plug-ins, and other changes to your website is possible with WordPress. It allows you to customize your website to your desire in a unique way.
With Wix, you have access to a smaller selection of created tools and apps, and you can only link Wix goods into the Wix builder.
Conclusion
Even though Wix is a robust platform, it only touches the surface of what WordPress can do. Therefore, making the transition from Wix to WordPress would be a good decision if you're considering doing so.
Even though you may want the assistance of a WordPress specialist to get started, you will have a fully working website at your disposal very quickly.
If you are not technically inclined and would like to employ experienced web designers to develop your website, you should consider several options. For example, selecting the most appropriate content management system (CMS) for your website is critical to its success.
Creating a visually beautiful website with the best web design tools is one thing, but you need to be more cautious when selecting the proper CMS since you may need to upload or delete new material in the future.

Mayleen Meñez used to work in media before finding her true passion in NGO work, traveling the Philippines and Asia doing so. She homeschools 3 kids and loves reinventing Filipino dishes. She is a resident SEO writer for Softvire Australia and Softvire New Zealand.