Having a website full of content is not enough. Your website has to attract visitors and convert those visitors into business customers. With so many websites available today, creating an outstanding website is a must. Your site has to be attractive to get people interested in your web content.
The best part is that there are so many web elements that you can use to make your website attractive. From attractive fonts to banners to call-to-action boxes and so on, you can easily turn a bland website into a converting business site.

Here are 10 awesome web elements that you should consider using to make your site more attractive.
1. PSD Design Resources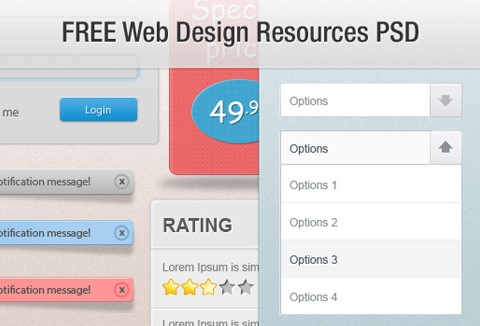 Photoshop Documents (PSDs) are design files that you can open and edit in Adobe Photoshop. You can, however, not use other photo editing software, such as GIMP, to edit a PSD file.
The advantage of PSDs is that you can access them whenever you want and edit them as much as possible without having to start all over again, unlike you would with a JPEG file.
This is made possible by the ability of PSD to save work, including text, transparency, colors, and so on.
Working with PSD elements for your WordPress site is quite convenient than using another type of file, making it easy for you to exercise creativity. PSD elements are great if you wish to keep your login forms short and simple and increase your subscribers.
Create ribbons with your PSD elements to make important content more prominent. PSDs also allow you to display badges to announce important news.
Check out this ultimate pack of 7 PSD design resources absolutely FREE  to attract web visitors and increase your online traffic.
2. Modern Fonts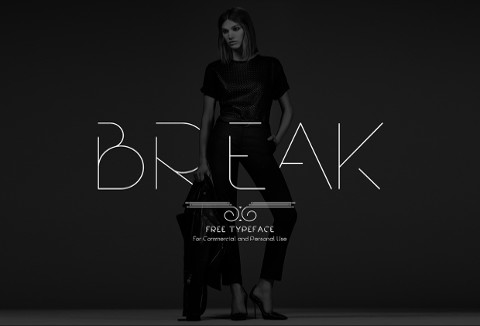 Fonts are an integral part of web design and help the web designer create a website with an impact, leaving an impression on your web visitors. This is why you must put in some thought when you are picking your web fonts.
When choosing fonts, ensure that you don't pick too formal, too casual, too modern, or too conservative. Pick a font that will be enjoyable to read and beautiful as well. Modern fonts such as the Break Modern Free Font are a great way to get it right.
Modern fonts will also make your website look modern and keep up with the latest web design trends. The right fonts will affect the overall design. You can consider changing your fonts now and then to keep your design fresh.
3. Call to Action Buttons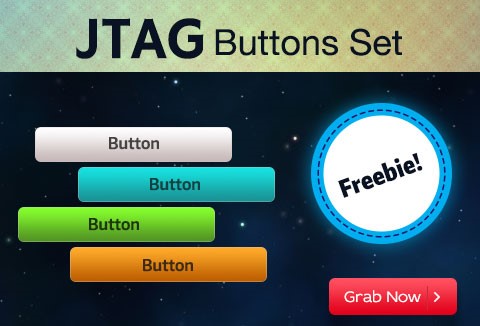 Call to Action buttons are part and parcel of a converting website. If you want people to take a particular action, you have to remind them to do so. This is what call-to-action buttons do for you.
Call to Action buttons play a big role in converting your web visitors into leads. If you place your call to action strategically, you stand to get instant results.
Call-to-action buttons carry words that urge your web visitors to take immediate action after viewing your sales promotion message. The action can be to call you, click a link, and purchase a product or service, and so on.
If your website doesn't carry a call-to-action is considered ineffective.
Creating a call to action for every promotion message can be a tedious task, but there's an easy way out, these 105 Editable Call to Action Buttons by DealFuel. These buttons are of high quality and added to any website. The best part is that they are free!
4. Amazing Vectors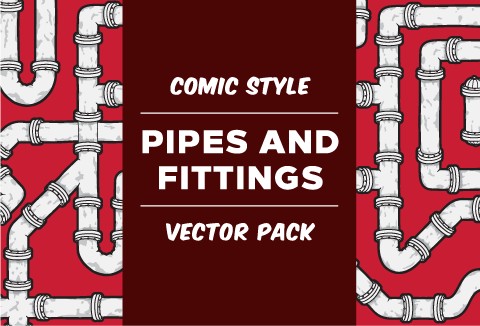 Vectors are another major web design element that adds some color to your website. Vectors are customizable and allow you to add some personality to your website. You can use vectors as your main image, site background, or icons. Vectors help to make your site fresh and current.
Vectors are great in attracting site victors because people tend to process visuals faster than text. Vector will make your life easy because they are ready-made. They also save you time and effort, appeal to your website, and attract more traffic to your website.
When choosing a vector element, be sure you pick one with a good and balanced color palette as well as good typography.
5. Hand-Drawn Web Design Elements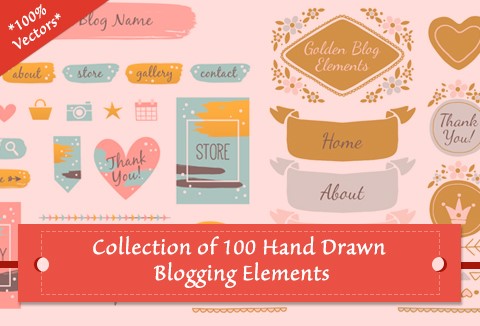 It is not easy to find objects with a perfect shape and a perfect color that will fit your website. Fortunately, there are more creative approaches to creating a unique and communicative design. Hand-drawn design elements are one of the creative approaches to convey personality.
Hand-written design elements are very popular today because they look different and make your website unique.
These elements give your website a unique, organic, and down-to-earth look. They also appeal to web visitors in a more emotional, personal, and informal way. They also make it easier for your web visitors to find their way around the site.
Hand-drawn elements are a refreshing break from the colorful normal elements designed using basic features and make your website more inviting.
Here's an awesome collection of 100 hand-drawn web design elements perfect fit to make your website more appealing and attention-grabbing.
6. Vector Background Patterns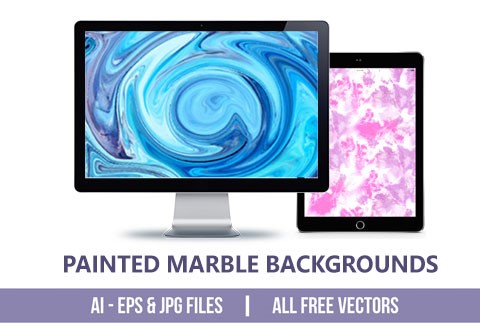 Vector backgrounds enhance your website's appeal of your website and give it a distinct and impressive look. They also add a splash of color while acting as a great marketing tactic to sell your brand online.
Vector background patterns are easy to use because they are highly scalable and do not have annoying pixels, meaning that new web browser versions and screens can perfectly display their crisp and vivid colors.
When picking a vector background pattern, you want one responsive to every device, including a personal computer, mobile phone, or tablet. If you have some web design skills, you can actually customize your own website background patterns and give our website a unique touch.
Take a look at these 14 painted marble-free vector background patterns that you can use as banner backgrounds to create posters and flyers, wall decors and wallpapers, and much more.
7. Social Share Plugins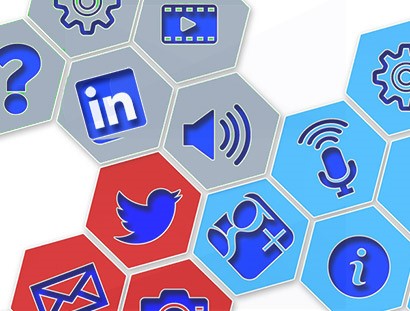 Social media platforms are one of the best places to market your business online these days. Most businesses are finding great success using social media marketing. Social sharing is thus important for your business.
Make it easy for your web visitors to share your content by adding social share plugins.
There are different ways to optimize your social share to encourage sharing and increase traffic, engagement, and overall online presence.
Here's a great ultimate Social Share plugin worth $47 that is currently absolutely FREE! The plugin makes your web content social-share-friendly increasing your social reach.
8. Great UI Kits
Are you worried whether your web visitors will stick around on your site long enough to purchase your products or even share your content? To keep your worries at bay, make use of a UI kit and make sure your visitors stay.
By improving your user interface, visitors will fall in love with your website. UI kits add punch to your shopping site or social site. Grab this FREE UI kit today and see your web traffic increase significantly!
9. Hand Lettering and Watercolour Designs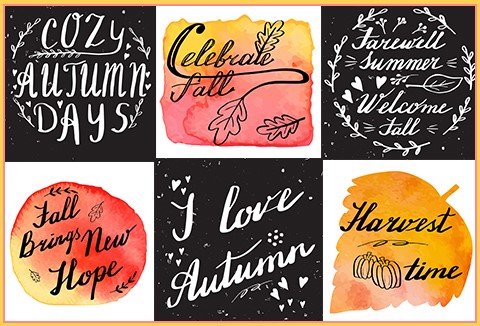 Computer-generated designs are dominating, making them way too common. Step out of the norm with hand-lettering designs that stand out beautifully. Hand lettering is the perfect connection between design and words.
Hand lettering is great because the text form is broken down into shapes and textures. Hand-lettering evokes feelings of joy, happiness, nostalgia, and love.
Watercolors have also become quite popular lately. Don't miss out on the opportunity to use them for your website while they're still hot. In addition, watercolor designs are great for greeting cards, business cards, gift tags, posters, and more.
Feeling curious? Here's an awesome collection of 6 autumn hand lettering and watercolor designs perfect for your website.
10. Icons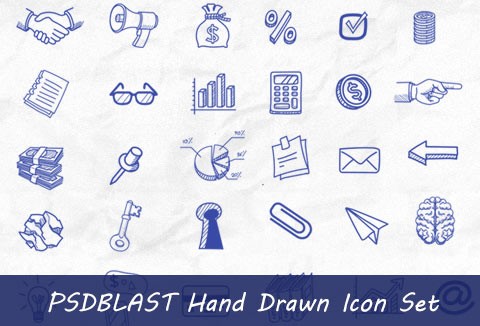 Icons are among the oldest web design elements whose importance cannot be emphasized enough. More and more web designers are constantly focusing on icons because they convey your intended message easily. Web visitors tend to get motivated by the message conveyed by icons more than text.
Most web visitors will quickly scan a website when they visit it for the first time. Having icons instead of a lot of text means that you'll be able to capture the attention of these first-time web visitors because they make your site more interactive.
Other good reasons you should use icons on your website include ease of conveying a lot of info, guiding web users on how to use your site, saving you space, breaking web page monotony, drawing attention, and draw attention they increase readability.
Need we say more? It's time to grab this free awesome set of icons.

Swati is a nature-freak, loves traveling and capturing unforgettable memories along the way. She loves singing and driving – often, both at the same time. Her favorite pastime is to hang out with her family and friends. She believes in work hard and party harder. Swati is responsible for developing and promoting business interactions for Pixelo – an amazing platform of handpicked design deals and bundles for creative professionals. Get in touch with her on Facebook, Pinterest, and Instagram.