Are you choosing a WordPress theme for your web resource? Launching a website using a ready-made template is a wise solution. It's the fastest, easiest, and the most cost-efficient way of doing this for today.
However, the choice of WordPress themes is really vast. So, how to make the right choice? This article is aimed at giving you actionable tips on choosing it.

1. First of all, we advise you to find a reputable templates provider, like ThemeREX, for example. This is a kind of your satisfaction guarantee.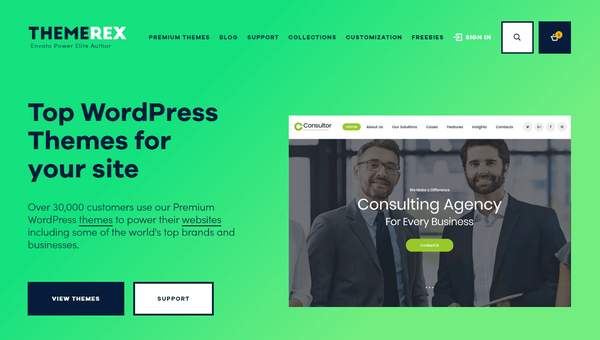 2. You need to understand your business goal. In other words, ask yourself a question what actually you intend to do with your website and what your business strategy actually is. Premium WordPress themes are classified by industry type but still, you must know what you will be selling and offering through your business site.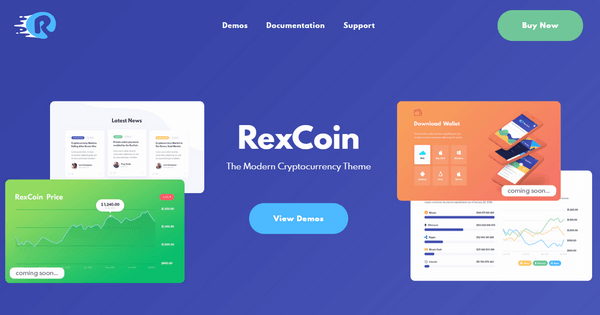 As you see, RexCoin multi-purpose WordPress theme is perfect for cryptocurrency and financial blog.
3. Stick to simplicity. Less is more principle is true in every sense, especially when it comes to choosing a WordPress theme for business. Over-complicated and stuffed presentation style with flashy animations & layouts overwhelms the visitor instead of capturing and sustaining their attention. Look for a simple theme that features a layout design supporting your online business goals like minimalist WordPress theme for a personal blog & magazine.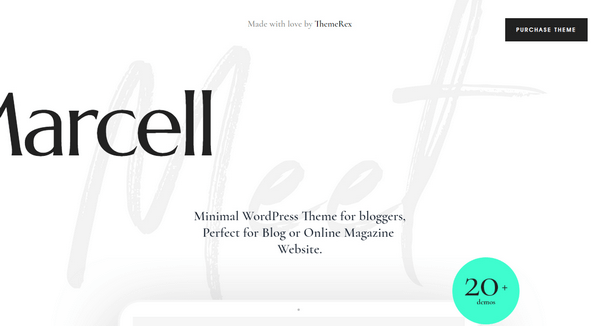 4. Choose WordPress theme with the well organized & user-friendly setting. The theme settings should all be neatly positioned in a single tab on the left-hand side of the WordPress dashboard. This will keep all your dashboard navigation in one place and help to avoid hassle during site personalization & management.
5. Choose mobile-friendly & cross-browser compatible theme. A significant amount of web traffic derives from mobile and other handheld devices. Most of the WordPress themes have already multi-device responsive designs by default. They automatically resize the site to fit for smartphones, tablets, and other modern gadgets screens. No matter what the site topic is and how impressive the web content is, Google displays mobile-friendly sites on top of their search results.
Here is an example of such kind of theme for you.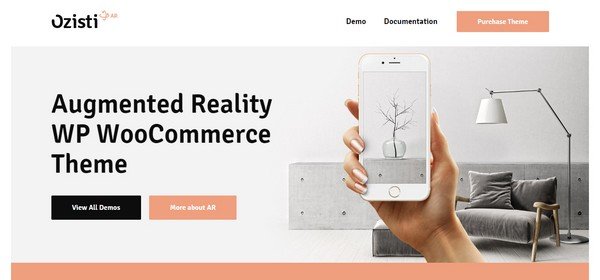 6. Choose an SEO-friendly theme. If you are going to use your WordPress theme for business needs, SEO readiness is mandatory. The theme should have a basic SEO framework, SEO optimization features, and support SEO plugins. The feature list should have SEO mentions. Opt for themes featuring built-in SEO-friendly tags & headers, like the one you see below.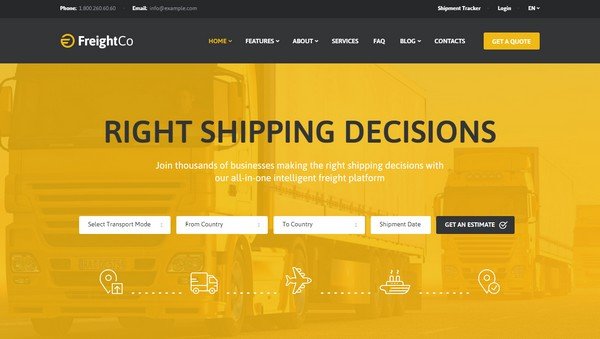 7. Choose the theme that supports popular plugins. Your WordPress theme must support the most popular plugins that every website, whether it is a business resource or not, needs to have. Here are some of them – W3 Total Cache, WPForms, WordPress SEO, OptinMonster, Soliloquy, etc. These are just a few plugins that provide enough room for SEO.
Final Thoughts
Large Headlines with Clear Typography
Documentation and Support
Ratings and Reviews
Multi-lingual Support
These are some more features you should pay attention to when choosing a WordPress theme for your business niche blog.
Please also mind the theme loading speed. Especially when the theme looks really visually stunning. Remember that no matter how beautiful your website is, nobody will wait more than 2 seconds for it to load. Excess decorations may negatively impact the loading speed of your website to an annoying extent.
What's even worse, slow loading designs won't give you any chance to earn high Google rankings as they can't compete for the faster peer-websites.
As you see, selecting a WordPress theme either for business or personal promotion needs must be done carefully and thoughtfully. Now you have main guides that should help.
P.S. Do you have your own tips to add to our list? How do you pick out WordPress themes for your business projects? Please share your suggestions/thoughts/advice/questions in the comments section.
Amy James is an Outreach & Marketing manager at ThemeRex and a freelance copywriter. She enjoys WordPress, latest web design trends and reviewing new WordPress themes.