We all start somewhere. Whether you start a new hobby, a new undertaking or a website, the first steps are significant. They determine your further actions and have a high potential to set you up for success or lead you to a complete failure.
Starting a business is not an exception, and before you make your first foot forward, you have to give it careful thought. Nowadays, one of the essential factors of startups is its online presence, so this is where we'll start. If you choose WordPress as the CMS for your business, this post has some great plugins to help you started.

Form Maker

Forms are used for pretty much any purpose. But on business websites, they serve for contacting and obtaining information or feedback. If you want to add forms to your website Form Maker plugin quickly is the right tool to use.
It allows you to add unlimited numbers of simple or multi-part forms to your site, with custom styling and design. The plugin comes with several form fields, such as Paypal integration, Google maps. A checkbox for multiple choices, custom select, date picker, password protection, three types of Captcha protection, and much more.
Form Maker allows you to fully customize the forms in terms of styling and design, as well as offers a pack of 41 editable themes that you can adjust to your needs and apply to any form you create. The submissions section of the plugin is searchable and provides with a simple statistical data on choice-based entries.
WordPress Google Analytics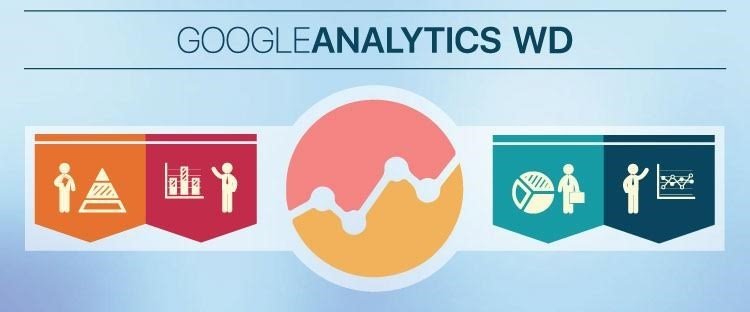 Analytics are great for startups. That's why Google Analytics WD comes first in the list. It provides detailed reports on your site audience and performance and let you see where your customers come from, what pages they view the most, what products they mostly click on, etc. The plugin gives you AdSense, AdWords, and eCommerce reports, and helps you track your sales.
You can set and obtain custom reports for any metric and dimension that Google Analytics does not automatically track, and track targeted activities that you're most interested in. Google Analytics WD comes with data comparing functionality, data filtering, and advanced alerts and Pushover notifications. The reports are responsive and are possible to export to CSV and PDF formats.
WordPress Google Maps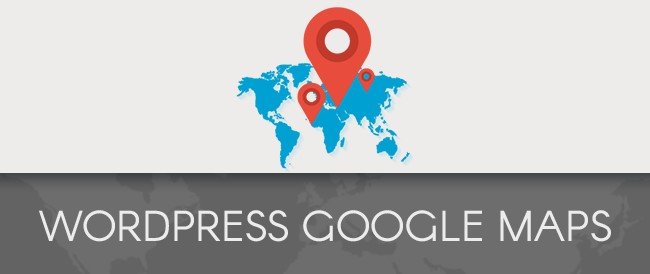 Google Maps WD is a great way to let your customers know where your business is located. Whether you're about to start a small family owned shop or a multicultural organization, this plugin is going to come in handy.
It comes with an intuitive interface and allows you to add unlimited numbers of Google maps to your website with custom marker icons, store locator functionality, various layers, map themes, and skins, etc.
It's super easy to create and customize the maps as you can see the customization process in real time. The plugin also features get directions functionality, which makes it easy to let your customers find directions from their current location to any other point.
Weglot

If you want to reach to many more customers, make sure to check out Weglot. It's an advanced translation plugin which can turn your website into a multilingual platform where everyone from any corner of the world can surf around and make orders or purchases.
It detects and translates your site language into any language, and comes with a very straightforward dashboard where you can manually edit the translations, or order professional translations as well. The plugin is fully compatible with all WordPress themes and plugins, and optimized for best SEO practices.
Jetpack

Jetpack comes loaded with tools such as related posts, social sharing, search engine optimization, protection, backup and much more. It's a fully featured plugin that will help you grow your website and also result in better user experience by using CDN.
The plugin takes care of your site security by scanning for malware. Unauthorized logins, and ultimately protects it from brute force attacks.
Google XML Sitemap

Since Google ranks webpages not just website, Google XML Sitemap is a must-have tool for startups and business websites. It generates a special sitemap for your site that makes it easy for search engines to see its structure.
As a result they better index it and you get a perfect chance to show up in front of potential customers. The plugin supports all kinds of WordPress generated pages and notifies search engines once you add new content, post or a page to your site.
Social Warfare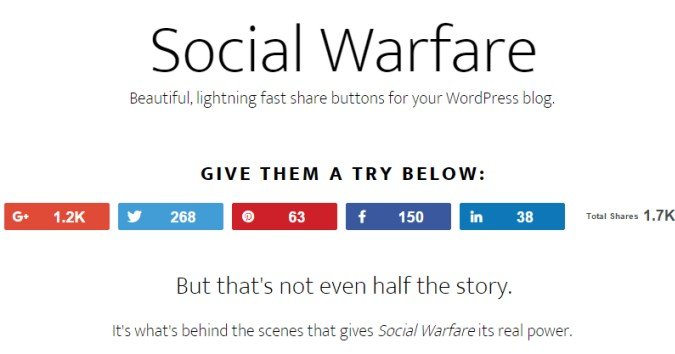 Social Warfare is a feature-packed social sharing plugin that helps your site visitors share your content across various social networks and raise awareness about your website and your business. It's lightning fast and fully customizable, allowing you to customize how your content is shared. The plugin supports all the top social networks and will enable you to choose from the multiple button placements that it comes with.
It also gives you the option to have floating share bars which keep following your readers as they scroll up or down the page. You can enable the share counts and show a popular posts widget on your website based on the shares.
WP Review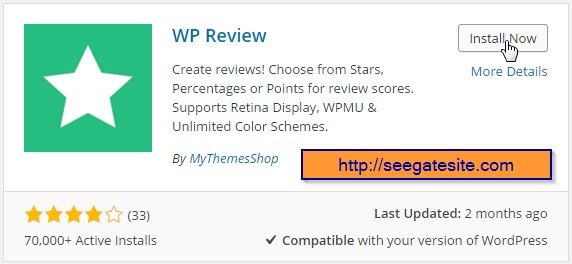 If you're selling products or offer a service, user reviews and rating can help you significantly increase your sales. WP Review plugin is a great way to let your users review or rate your content. It uses stars, percentages and point rating options, and supports translations, Google rich snippets, and unlimited colors. The plugin is fully customizable, is super lightweight and is not going to affect your site speed.
Display Widgets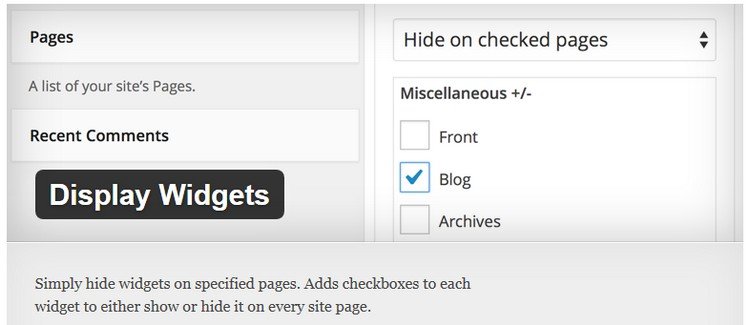 Display Widgets plugin will be a significant contribution to your website, and it doesn't require any coding skill. It frees you from the hassle of creating multiple sidebars. Lets you quickly change sidebar content for different pages, posts, categories, and custom taxonomies. It keeps your sidebars clean and lets you manage them with ease.
All in One Security and Firewall

When you own a business website make sure to take care of its security from the onset. All in One Security and Firewall is all you'll need to keep your site safe and secure out there. It will add an extra layer of security too by implementing the latest WordPress security practices and techniques.
The plugin uses an advanced point grading system to analyze your site's security state and monitors user accounts and logins. Registrations, file system, and database security. It also features a powerful blacklisting and firewall functionalities. A security scanner, which detects and notifies any file changes in the WordPress system.
Wrapping Up
If you're on the way of building a business website or just have set up one, these WordPress plugins are must-haves. They add a lot of necessary functionality and are sure to contribute to your site success.
In conclusion: Have you had the opportunity to try any of the WordPress Plugins? We really would love to hear all about it in a comment below.

Gayane Mar is the founder of WPCapitan.com, a WordPress enthusiast, and blogger. She is a contributing author to a plenty of well-known WordPress related blogs and enjoys sharing her experience to help people with WordPress.